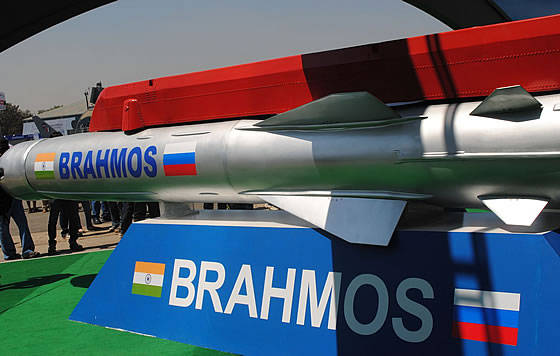 The developer of the BrahMos supersonic cruise missile, the BrahMos Aerospace company, is considering the possibility of selling the Kyrgyz Republic to Vietnam, with which India has a strategic partnership.
However, according to the Dean Chronicle, for such a sale, it is necessary to obtain the approval of the Indian government.
The source "Dean Chronicle" confirmed that Vietnam has already been included in the list of 15 states that can be sold to KR "Bramos" agreed upon by the joint Indian-Russian supervisory board.
As the source of the publication declared on condition of anonymity, unofficial negotiations are currently underway with Vietnam. The official offer to Hanoi has not yet been sent.
The acquisition of the BrahMos CD will be of great importance for the Vietnamese armed forces and will significantly increase their combat capabilities.
So far, contracts for the supply of the Brahmos KR with third countries have not been signed, although several states have already shown interest in acquiring missiles.
As the "Dean Chronicle" notes, the growth of China's military power increases the importance of strategic ties between India and Vietnam. The development of bilateral relations between India and Vietnam is in a number of areas, including in the field of military and military-technical cooperation.
In particular, recently the Minister of State for Defense of India, Shashi Kant Sharma, once again visited Vietnam. During the visit, the conditions for training the personnel of the Vietnamese Navy and the creation of the necessary infrastructure were discussed.