American General Ben Hodzhes, trying to justify the appearance on the territory of Ukraine of three hundred personnel of the American military, said that the number of Russian troops in Ukraine "has grown to 12 thousand people." In addition, Hodges added that at the moment there are still about 50 thousand servicemen of the Russian Armed Forces on the Russian-Ukrainian border. Naturally, Hodges did not take care of the evidence ... And in fact, why prove something if you are used to trusting any fakes in the West.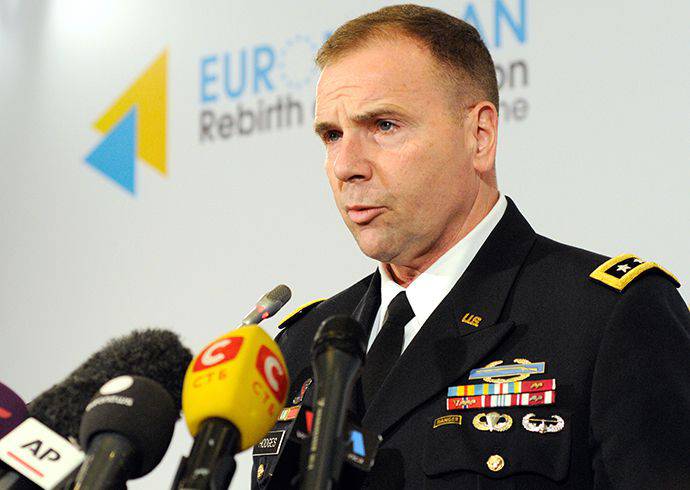 After statements about the "increase in the number of Russian military" in the Donbass, made in the capital of Germany, Hodges announced why the US should begin deliveries
weapons
Kiev Hodges quotes
"Ukrinform"
:
When mothers begin to see their sons return home dead, then the price increases and internal support begins to decline. Providing Ukrainians with defense weapons will lead to precisely this increase in value for Putin in Russia itself.
In other words, Hodges actually openly says that American weapons will be used to destroy the Russians, millions of whom (residents of Ukraine) and Washington, and Kiev are already exhibiting, if not the aggressors, then the representatives of the fifth column in Ukraine.