The Armed Forces of the Russian Federation will receive the latest helicopter complexes of electronic warfare "Lever-AV", assembled at the Kazan Optical-Mechanical Plant of the "Radioelectronic Technologies" concern, reports
"Russian newspaper"
.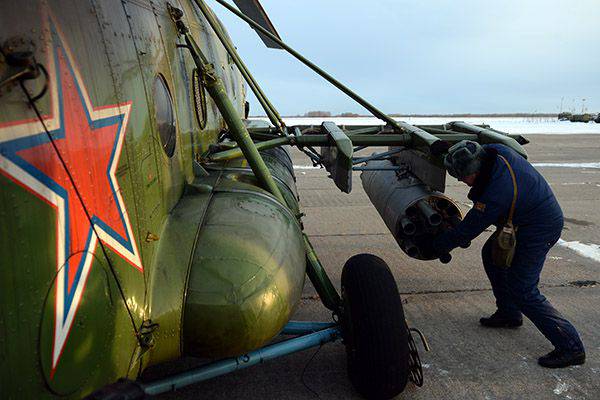 At present, three Mi8-MTPPR1 complexes, mounted on the basis of Mi-8MTV-5-1 helicopters, have been prepared for transmission. Before 15 October 2016, Russian troops will receive 18 complexes "Lever-AV" worth 11.5 billion rubles.
These systems provide group protection of helicopters, airplanes, unmanned aerial vehicles, ships and ground equipment against air defense strikes and enemy air attacks within a radius of several hundred kilometers.
They are most effective in the attack air groups to ensure the breakthrough of almost any air defense system. "Lever-AV" actively counteracts all types of radar stations, including the most modern anti-aircraft missile system like the American "Patriot", literally blinding it.
According to the developers, the complex can not only suppress enemy's electronic systems, but also conduct electronic reconnaissance, detecting sources of electromagnetic radiation.
When creating a system that has no analogues in the world, only domestic components were used. Another feature of the electronic warfare station is versatility, it can be installed on airplanes and helicopters, as well as stationary ground or mobile objects, including ships.