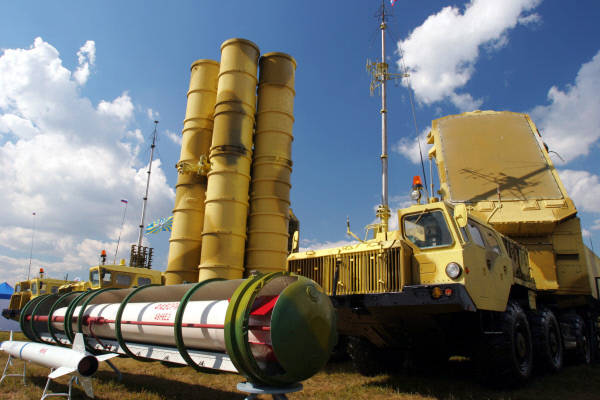 Iranian specialists are developing a more advanced anti-aircraft missile system (SAM) compared to the Russian S-300, RBC reports citing Iran
news
Network Press TV.
Brigadier General Farzad Ismaili, head of the air defense command center, stated that the creation of a conceptual model of the new Iranian complex has already been completed. While creating it, the drawbacks and defects that are present in the Russian C-300 air defense system were taken into account.
He also added that in the armament of the Iranian Bavar-373 complex there will be three types of ground-to-air missiles to work on targets in different zones.
In addition, the general criticized the Russian side for refusing to comply with the terms of the contract for the supply of the C-300 air defense system, which, he said, the Russian Federation made under US pressure.
Recall about the tests of its own analogue C-300, SAM Mersad, Iran reported a year ago. Russian experts then stated that the Iranians could not have any "analogue" by definition, at best, they could be talking about Chinese technologies, and Tehran's bellicose statements about this are a propaganda bluff.
In 2007, Moscow and Tehran entered into a bilateral agreement for the supply of air defense systems. However, Russia later refused to carry out the transaction, explaining the refusal by a resolution of the UN Security Council. This was the reason for filing a claim to the International Court of Justice for the recovery of damage in favor of Iran. The case is pending.
The C-300 is an anti-aircraft missile system designed for the defense of large industrial and administrative facilities, military bases and command and control points from attacks by enemy aerospace attacks. Able to destroy ballistic targets, there is a theoretical possibility of attacking ground targets. The latest modifications of C-300 systems are capable of destroying enemy aircraft at a distance of 150 kilometers and an altitude of up to 27 kilometers.
The C-300 system was adopted in the USSR in 1979 year. S-300 SAM systems have high noise immunity and are capable of simultaneously firing at up to 24 targets with targeting up to two missiles from each launcher (PU) or up to four missiles from two PUs at each target. The whole process of combat work is maximally automated. C-300 is able to destroy all modern air targets - airplanes, cruise and ballistic missiles.
There are several modifications of the complex: C-300B, C-300PMU, C-300 PMU-1. The complex is located on a track or wheel base ("Ural" or "MZKT"), depending on the modification. In 2004, the C-400 air defense system was also adopted by the Russian Armed Forces.