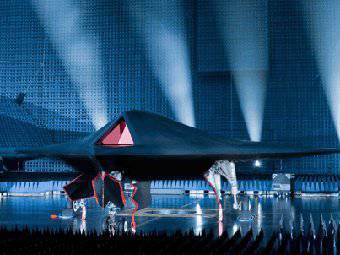 The Ministry of Defense of Great Britain presented a prototype of a new assault unmanned aerial vehicle (UAV). This July 12 reports The Press Association. The drone was named "Taranis" (Taranis) in honor of the god of thunder in Celtic mythology. The cost of the prototype shown at the presentation in Wharton, Lancashire, is 142,5 million pounds sterling (approximately 215 million dollars).
The creation of "Taranis" is engaged in the British company BAE Systems. A jet aircraft built using stealth technology is almost impossible to detect using ground-based radars. The new UAV is designed for reconnaissance, reconnaissance and observation on the territory of the enemy.
In addition, the drone will be able to perform combat missions - on board can be installed various weapons, including missiles and bombs. UAV is able to make intercontinental flights. Moreover, the device can be controlled via satellite from anywhere in the world. Flight tests of the "Taranis" will begin in 2011 year.
The company BAE Systems has already developed a number of unmanned aerial vehicles for the British Ministry of Defense. One of the UAVs, called the Mantis, completed the first stage of flight tests in 2009. It was reported that he would be handed over to the armed forces at the end of 2009, but the deadlines were later shifted.