Ukraine is attracting Islamist militants because "you can easily buy a passport and identification documents," writes the journalist of the American online publication The Intercept, who himself visited Ukraine and talked to a militant from the battalion of Dzhokhar Dudayev. Reports about it
Rossiyskaya Gazeta
.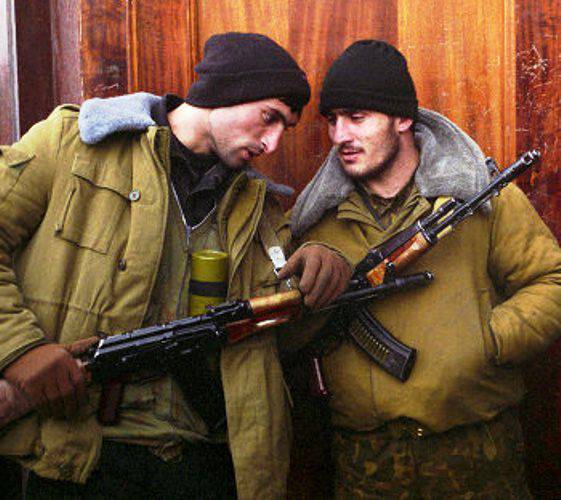 "For a total of 15 thousand dollars, a fighter changes his identity and receives legal documents from a citizen of Ukraine," he notes. - Although Ukraine is not a member of the European Union, it can be the gateway to the West, because its citizens usually get visas to Poland without any problems, where they work in the construction industry or in restaurants, filling the vacancies of Poles, who in their turn left in search of a better life in the UK Germany. "
According to the journalist, another advantage of Ukraine in the eyes of the militants is "the possibility of illegally earning money for the needs of the Islamists in the Caucasus, in Afghanistan and Syria." Moreover, "under the pretext of fighting militias, you can easily buy unregistered
weapon
and then take him out of the country, handing out bribes to Ukrainian customs officers. "
"Our goal is to collect weapons here and send them to the Caucasus," said an 57-year-old fighter with the call sign Ruslan, who is wanted by Russian law enforcement officers for "heroism" in Chechnya and Dagestan. However, it moves freely across the territory of Ukraine thanks to the badge of a member of the special operation against the militia.
"In the West, there is a simplified view of the conflict in Ukraine as a confrontation between militias supported by Russia and the government in Kiev," the journalist concludes. "But the reality is much more complicated, especially when it comes to volunteer battalions fighting on the side of the Ukrainian armed forces, especially such as the Dudayev battalion."
Meanwhile, Kiev is negotiating with Jordan on the participation of Ukrainian security officials in joint training.
Almost a year ago, Jordan spoke at the UN in support of the integrity of Ukraine.
"Army training is powerful. Jordanians love to serve in the army ", - quotes
PolitNavigator
Ambassador of Ukraine to Jordan Sergey Pasko.
According to him, "Jordan, taking into account the open borders with Iraq and Syria, pays a lot of attention to military training: checkpoints with infrared devices and night vision devices are equipped at the border itself".