From the camp of the Communist Party comes information about the proposal of the legislators to announce an ultimatum to the Ukrainian authorities. The authors of the idea are the deputies of the State Duma of Russia Sergei Obukhov and Valery Rashkin (for reference: V. Rashkin entered the list of Russians against whom the West imposed personal sanctions). The ultimatum informs the official site
CPRF
.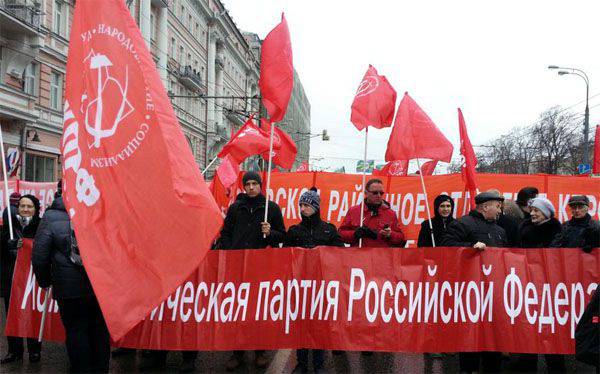 Sergei Obukhov and Valery Rashkin propose to demand from Ukraine repayment of all its accumulated debts to the Russian Federation in the event of non-compliance with the Minsk agreements, refusal to restore accreditation of Russian journalists and continue political repression.
Deputies remind that Ukraine owes Russian companies and banks at least 25 billion dollars, including debts to Gazprom, debts on the credit tranche transferred to Kiev at the end of 2013.
The text of the ultimatum, which offers deputies from the Communist Party of the Russian Federation, is as follows:
In connection with the above, we ask you (the leadership of the Russian Federation - approx. "IN") to consider the issue of presenting an official ultimatum to Kiev. According to this ultimatum, Ukraine must withdraw heavy weapons on a par with militias, take full control of all its armed forces, including the Right Sector organization, whose activities are prohibited in Russia, cease fire and implement other provisions of the Minsk Agreement of February 12. Kiev should also immediately stop political repression and restore accreditation to the Russian media. Otherwise, Russia makes a request for immediate payment of Ukrainian government bonds in the amount of 3 billion dollars, Russian banks for the immediate repayment of debts of Ukrainian enterprises in the amount of 25 billion dollars, Gazprom takes comprehensive measures to prevent reversible Russian gas supplies to Ukraine and demand debt to pay for the supply of the specified energy carrier in the amount of 2,44 billion.