Chairman of the State Duma Committee on International Affairs Alexei Pushkov said that a caricature of the truce in the territory of Donbass, published by the French satirical magazine Charlie Hebdo, is "an abomination, not a freedom of speech."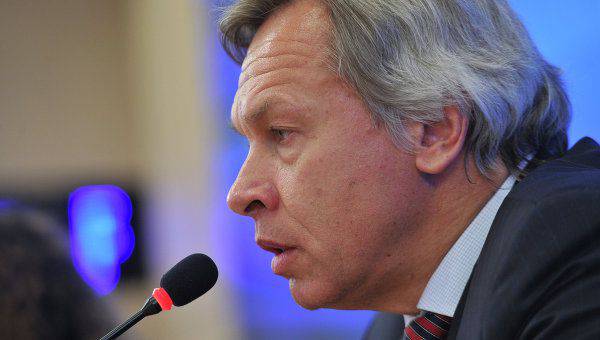 "Charly-Ebdo put a caricature. Destroyed Donetsk. Text: "With ceasefire, boredom reigns in Donetsk." This is an abomination, not freedom of speech, "Pushkov's message on Twitter to RIA
"News"
.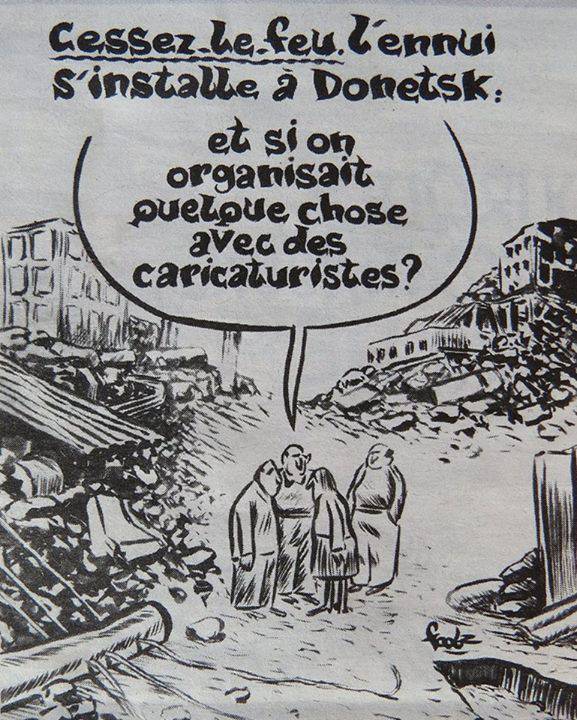 The editors of the French non-conformist and anti-religious weekly Charlie Hebdo adhere to the policy that there are no forbidden topics for jokes. The magazine often published very painful and offensive caricatures of the cardinals of the Catholic Church, the Pope himself, and the leaders of various countries, including the President of France and Jesus Christ. However, most of all, the magazine was "famous" for the images of the Prophet Muhammad.
7 January in the territory of France there was a series of terrorist attacks, which began with an attack on the editors of the magazine, where the terrorists killed the entire leadership. Within three days, 17 people died, including three police officers. On January 9, French security forces conducted two special operations, destroying three terrorists. After that, more than three million people took to the French streets to take part in rallies in memory of the victims and in support of freedom of speech.