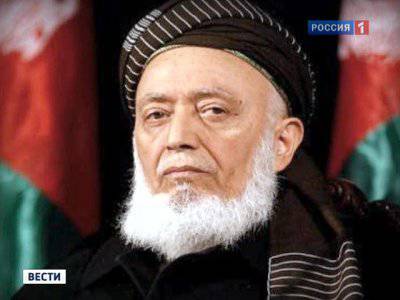 Burkhanuddin Rabbani, the former president of Afghanistan, was killed on Tuesday as a result of a bomb blast in his house located in the protected "green zone" of Kabul, where foreign embassies are located.
Last October, the current Afghan President Hamid Karzai appointed Rabbani the head of the High Peace Council, whose task is to organize negotiations with the Taliban on the peaceful resolution of the conflict in Afghanistan, ITAR-TASS reports.
According to the BBC, at the time of the explosion, Rabbani met in his Kabul home with two representatives of the Taliban movement. It is not clear whether the members of the Taliban delegation were involved in the attack. According to sources in the Kabul police, as a result of the same terrorist attack, adviser Hamid Karzai Masum Stanekzai was seriously injured.
Burkhanuddin Rabbani, a former professor of theology at Kabul University and a moderate Islamist, was one of the leaders of the Mujahideen who from the end of the 70 to the beginning of the 90 of the war fought the pro-Soviet government of Afghanistan and the Soviet troops.
Rabbani took over as president of Afghanistan in 1992, after the Mujahideen overthrew the government of Mohammad Najibullah. During his presidency in the country, armed clashes continued between various groups of Mujahideen, who fought for control of the country. He held this position until the Taliban came to power in 1996. After the Taliban's rise to power, Rabbani, a Tajik by birth, became one of the leaders of the anti-Taliban Northern Alliance. After the overthrow of the Taliban government, Rabbani led one of the Afghan parties.