Israel's missile defense missile tests fail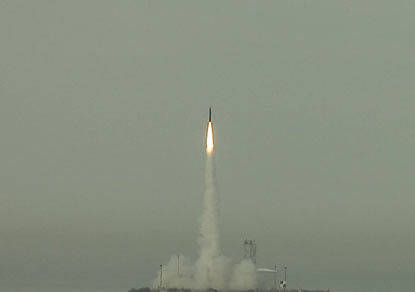 The Ministry of Defense of Israel has prepared these days a report on the development of the country's missile defense system last year. From the report, one can get, in particular, truthful information about the tests of the Hetz-2 and Hetz-3 missile defense systems, which were conducted in September and December of the 2014, respectively.
According to the publication of the portal Ynet, the management of the Wall in the Ministry of Defense, which is responsible for missile defense systems, for the first time acknowledged in this report that the tests of Hetz 2 in September were unsuccessful. At one time, the Russian media were the first to report the failed tests of the Israeli Hez-2 rocket, and Israeli official sources, in turn, called these reports "inaccurate."
Initially, the leadership of the Ministry of Defense did not have information about whether the interceptor hit the target. After a thorough investigation of this issue, it became clear that the interceptor flew past the target, "missing" a very short distance. It took many weeks to find the error that has crept into the calculations, but now, according to the report, it has been fixed.
Testing "Hetz-3" in December also failed, but in other circumstances. Then, the Defense Ministry reported that an interceptor missile was decided not to be released at all, since the system could not track the target with sufficient accuracy. The new report states that the target was tracked in accordance with the plan, the data was transferred to the missile control center, but the launch of the interceptor was canceled due to "security concerns."
Despite these setbacks, another element of Israel's multi-level antimissile defense, the Magic Wand project, went through a number of important stages on its way to commissioning. In the foreseeable future, this system will pass a series of tests that will show its readiness for a possible confrontation with Hezbollah. According to the current plan, the Magic Wand will go into service with the Israeli army in 2016.
Also reported on the new achievements in the framework of the project "Iron Dome": an increase in the range of reflected threats compared with the design capacity. Also in full swing is the preparation for the commissioning of the 10 additional batteries of the Iron Dome.
Ctrl Enter
Noticed a mistake Highlight text and press. Ctrl + Enter