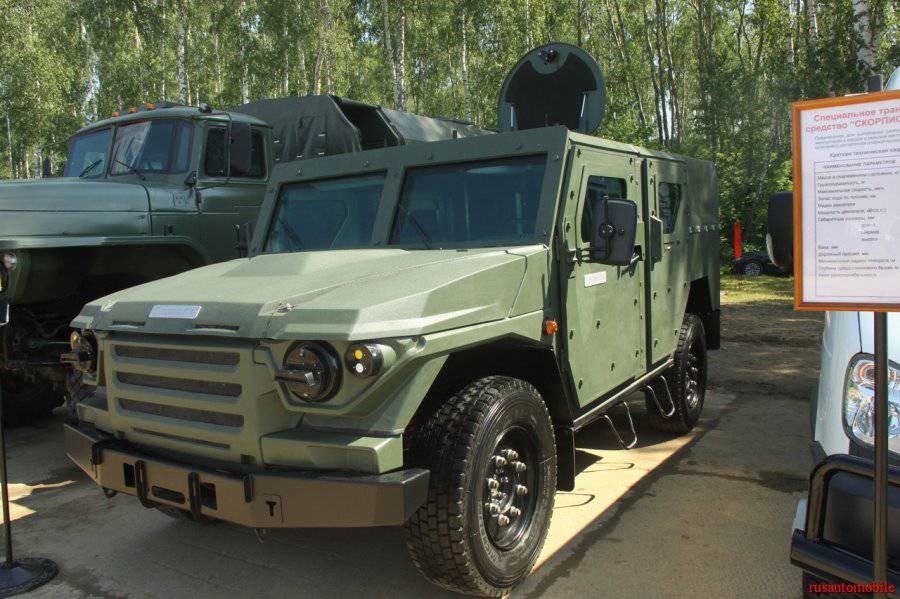 Russia, following foreign countries such as the USA, France and Germany, began to pay great attention to the development of light armored vehicles. Scorpio-LTA and Scorpio-LSHA - the latest examples of Russian armored vehicles. Domestic armored vehicles manufactured by CJSC Protecting Corporation in their parameters do not lag behind the best foreign analogues.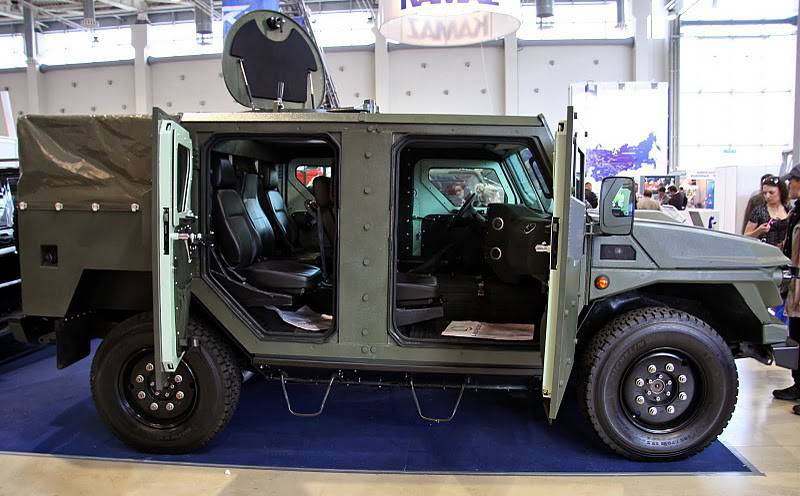 The first phenomenon of a light tactical car Scorpio public occurred during the international salon "Integrated Safety-2011". It is planned that the novelty will be able to participate in counter-terrorism and intelligence operations, patrolling territories, as well as accompanied by convoys on any roads and in their absence. Permeability of the car at the highest level. Reliable cover provide machine guns "Kord" and KPVT, as well as grenade launcher "Flame".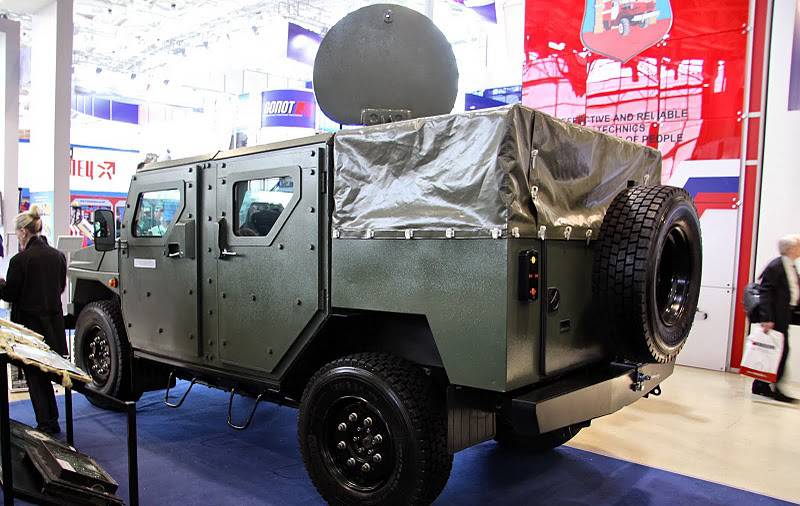 With the mass of an armored car in 4 tons, its speed limit - 130 km / h, the power reserve of the Scorpion-LTA is equal to one thousand kilometers. Small bullet protection
weapons
installed on the car, equated to 6 class GOST, additionally installed structures that protect against detonation of explosive devices within 6 kg TNT.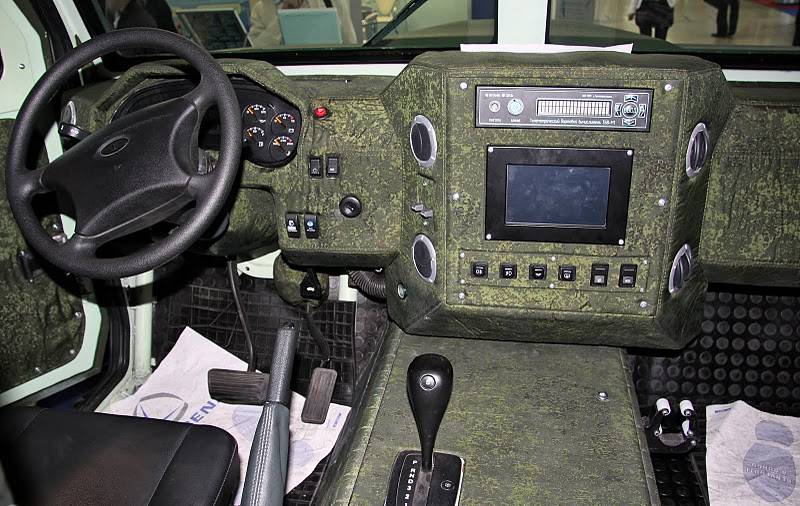 The society met with the light assault car Scorpio in 2010 year. This armored vehicle can be used to transport eight people, transport cargo, evacuate the wounded, and also participate in special ground operations. As well as the model described above, the Scorpion-LSHA can be a carrier of weapons and be used in any weather on any roads. At present, this armored car is being tested according to a special program of the Russian Ministry of Defense, since it is planned that in the coming months light assault vehicles will go into service.
The appearance of new light armored vehicles is not too different from conventional SUVs. Hidden reservation leads to the fact that an outsider may not distinguish at all military equipment from a conventional car. At the same time, tests are also conducted on the unarmored civilian version of the Scorpions, which can become a traveling part of the commanding staff. Cars are crammed with special equipment, including video tracking devices, navigation devices, fuse suppression devices and others. Such a filling can save the life of the driver and passengers in many situations.
Technical characteristics of Scorpio-LTA:
Length, m - 5,19
Width, m - 2,15
Height, m ​​- 2,06
Base, m - 3,023
Gross weight, kg - 5000
Curb weight, kg - up to 4300
Load capacity, kg - up to 1500
Crew, man - 5
Engine type - diesel
Torque, N * m / rpm - 705 / 1800
Engine capacity - 6600
Power, hp / rpm - 280 / 3800
Maksim. speed - 130 km / h Power reserve, km - 1000
Wheel formula - 4x4
Gearbox - automatic, 6-speed
Front and rear brakes - disc brakes
Suspension front, rear - independent
Armament Scorpio-LTA:
PC machine gun caliber 7,62 mm
Swivel ring for mounting machine gun "Kord" caliber 12,7 mm
AGS grenade launcher - 17
Loopholes in glasses
Options Scorpio - LTA:
Air conditioning system
Forced ventilation / powder removal system
Filtering unit
Means of communication
CCTV
4-point harness
3-point bolt door locks
Combat information and control system
Satellite navigation system glonass, gps
Winch
Full size spare tire
Engine compartment fire extinguishing system