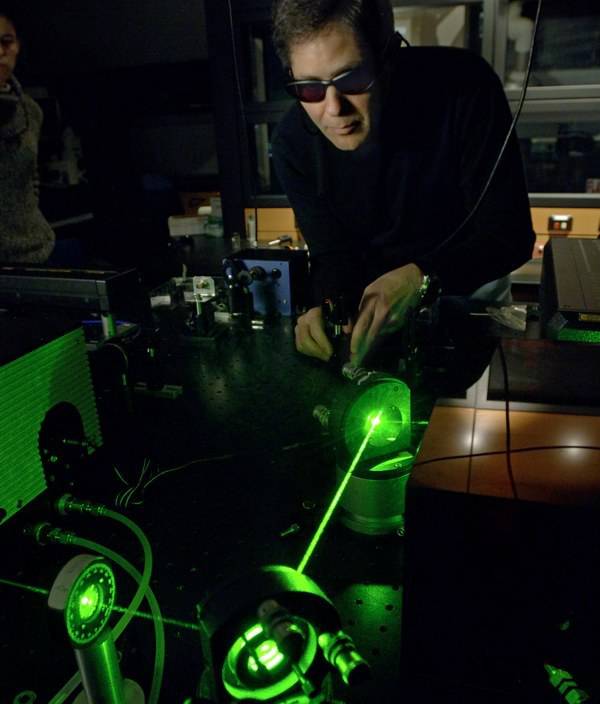 American scientists have designed a device for detecting traces of explosives using a laser, which is comparable in efficiency with an ordinary laser pointer.
"60% of military casualties in the Iraqi and Afghan wars were the victims of improvised explosive devices or mines hidden along roads, in front of bridges or in buildings. Unfortunately, it's not easy to find mines. Unlike sterile laboratory conditions, there are a lot of chemical compounds in a normal natural environment that mask exactly those explosive molecules, "says Dr. Chemistry of the Michigan State Institute (MSU), founder of BioPhotonic Solutions, Marcos Dantus.
In his research, he and his colleague used a laser that emits coherent waves. That, in turn, causes vibrations at the molecular level, and then the resonance is "heard". This kind of spectroscopy makes it possible to determine the type of explosive even at very low concentrations (up to 10 nanograms) in the environment.
The main advantage of this development is that the inspection is carried out from a safe distance, a positive result is guaranteed and does not cause an explosion. "Initially, this technique was developed for microscopes," notes Marcos Dantus, "but in the course of the research and experiments it turned out that this technique could have more practical and extensive use."
The journal "Applied Physics Letters" on its pages published the results of research. Now researchers are looking for additional funds that are necessary for testing in the field.