Israeli designers are working to create a "unique" system of self-defense helicopters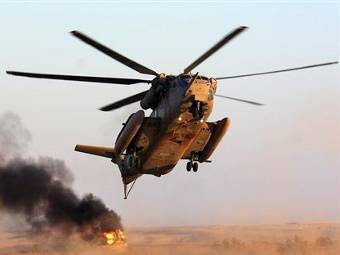 Israel. 15 September 2011, the company ELTA Systems, a unit of Israel Aerospace Industries, announced the start of work on the creation of a radar capable of detecting enemy fire. The technical details of the new system are still unknown. IAI also refuses to report the dates when the system will be created.
The new system will be installed on helicopters and airplanes, and will be able to determine the exact distance and direction to the point on earth from which the fire is fired. The device, so necessary for aviation, received the name - OTHELLO. As indicated in the message, first of all, the system will be used for self-defense of aircraft and helicopters flying at low altitude and at low speed.
According to IAI, this system will be able to determine the launch points of rocket-propelled grenades, anti-tank missiles and artillery with extremely high accuracy. Proceeding from the name of the device - the optical hostile fire locator - it will use optical sensors. The basic principle of the system at the moment is not specified. It is known only that after the detection of enemy fire, information about the place from which the shooting is carried out will immediately be transmitted to all sorts of weapon systems installed on the aircraft themselves.
A similar self-defense system designed for aircraft is currently being developed not only in Israel, but also in the United States. The first field tests of a similar device, called the Guardian, were carried out in the early spring of 2011. The Guardian complex includes a laser tracking and guidance system and a UV receiver to prevent launching missiles. The Guardian is designed to detect anti-aircraft missiles, as well as air-to-air missiles equipped with infrared homing heads.
But is this system so unique? A year ago, at the international arms salon Eurosatory-2010 in Paris, the design bureau Zenit from Zelenograd near Moscow demonstrated the work of the active protection of helicopters against modern anti-aircraft anti-aircraft missile systems (MANPADS), including President-S ". More details about this system can be found here:
"Stinger" went crazy
Ctrl Enter
Noticed a mistake Highlight text and press. Ctrl + Enter