General - Empty Head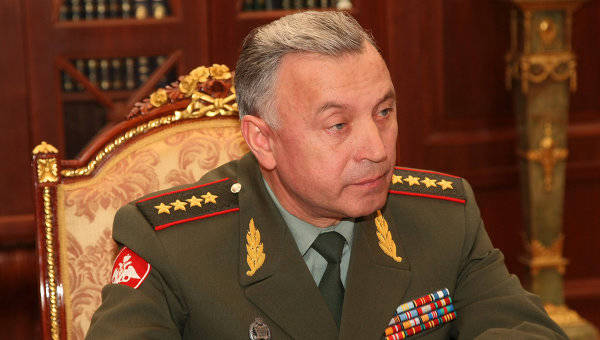 The chief of the General Staff, General Nikolai Makarov, a few days ago greatly surprised the most respectable Russian public. He made a number of strange statements. Some experts interpreted his words as malicious sabotage.
Speaking to the press, N. Makarov said that the T-90MS tank presented at the exhibition in Nizhny Tagil "has a lot of flaws". For the time being, only his tower, which earns the general a serious respect, is well executed. Apparently, that which is below, is not of interest to the military leader. This attitude to the newest Russian tank, which had been worked on at Uralvagonzavod for several years, caused a storm of criticism. In addition, this machine was presented to V. Putin and was honored with his appreciation.
As experts say, this tank is intended only for export. The Ministry of Defense (MO) to its creation has nothing to do. Now it turns out that with his chatter a high-ranking general simply spoiled the reputation of our manufacturers in the overseas market. The damage from such ill-considered statements is difficult to calculate, but it is possible that it will amount to billions of dollars.
Sources of "AN" in the Defense Ministry claim that the general simply did not understand or did not want to understand. He allegedly meant the T-90MA tank, which is proposed for our army. However, the Ministry of Defense acknowledges that it was possible to keep silent. Moreover, the Chief of the General Staff himself recently "conducted a conversation" on the topic of rash and emotional public statements with the Chief of the Ground Forces General Postnikov. The conversation was just about the tanks.
Ctrl Enter
Noticed a mistake Highlight text and press. Ctrl + Enter