PMC "Academi" (formerly "Blackwaters") in the Balkans is a set of mercenaries for the war in the Donbass
Emissaries of the private military company Academi (formerly Xe Services LLC, formerly Blackwaters) are recruiting mercenaries in the Balkan Republics for the war in Ukraine. This is with reference to a number of experts reports
RIA News
: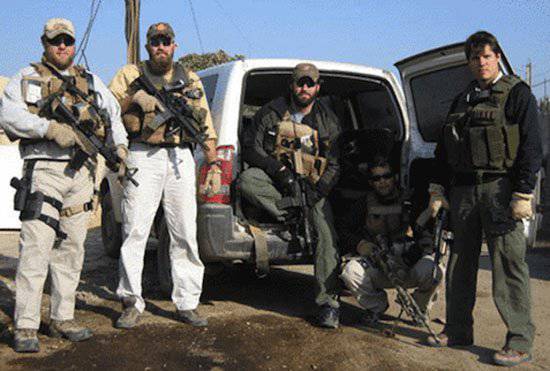 For sending mainly involved citizens of Croatia and Kosovo, having experience of hostilities, for example, former members of the Kosovo Liberation Army. These mercenaries mainly operate in the so-called volunteer battalions. According to some data, the total number of representatives of the countries of the former Yugoslavia fighting on the Kiev side is estimated to be about 200 people.
It must be recalled that this private military company operating in the interests of the major political forces of the United States was founded in 1997 year. The most resonant of its actions were during the fighting in Iraq. Militants "Blackwaters" were convicted of barbaric massacres of civilians and illegal distribution
weapons
. This scandal led only to the fact that the company simply changed the name, while continuing to work quietly.
The handwriting of the renamed "Blackwaters" can be traced well in the territory of Donbass. This handwriting is that the militants do not enter into open armed confrontations with the enemy, but act in small sabotage groups, emphasizing damage to the region's vital infrastructure and the destruction of the civilian population.