More than 50-ti crews of MiG-31BM fighters and Su-24M bombers from air bases located in the Central Military District have completed aerial refueling during the day and at night, the press service of the Central Military District reports.
Ministry of Defense of the Russian Federation
.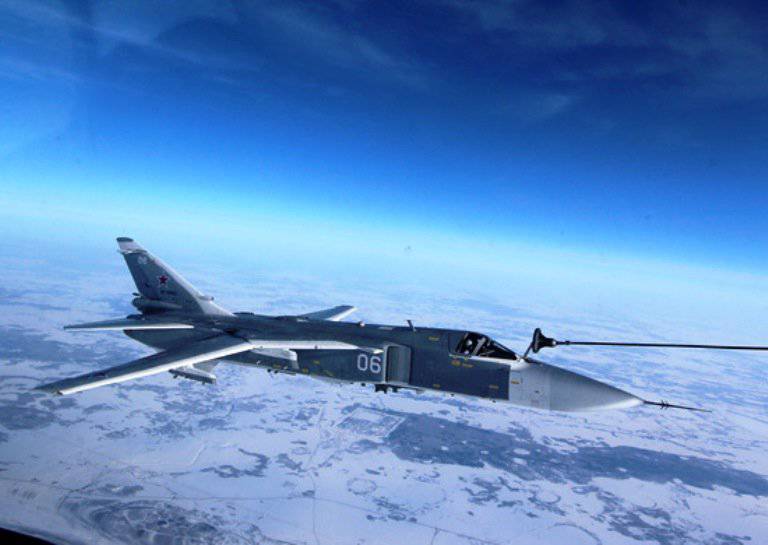 "Combat aircraft at a speed of 550-600 km / h approached the Il-78 air tankers at a distance of 10 m and poured fuel. At night, when twilight complicated the task, the pilots went to the area to meet with the tanker on the instruments, and the docking with the cone-sensor illuminated the headlights from the refueling aircraft, "the release says.
Refueling was carried out at an altitude of about 5 thousand meters. IL-78 tankers fueled simultaneously on the 2 of the aircraft, pouring over 1 mines. order 4-x tons of fuel.
The press service clarified that "pilots of the Shagol air bases (Chelyabinsk region), Sokol (Perm region) and Kansk (Krasnoyarsk region) were involved in the flights.
The report also notes that "the crews were in the air for 5 hours, carrying out the tasks of patrolling the area, covering the designated objects and escorting the tanker."