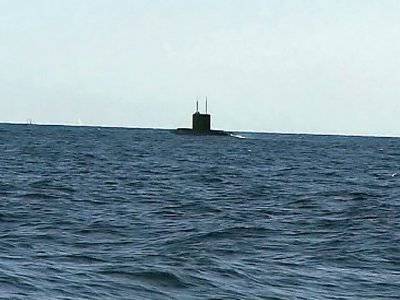 A fire in the communications compartment occurred on Tuesday aboard the Canadian diesel submarine Victoria, moored at Esquimalt (British Columbia).
As the submarine captain Christopher Ellis told reporters, the fire was "insignificant" and the smoke from it did not penetrate into other compartments.
At the time of ignition, six crew members were on board the submarine, and they took measures to disconnect the equipment from the power supply. Employees of the fire service base quickly extinguished the fire, ITAR-TASS reports.
The Victoria is one of the four Upholder class submarines that Canada acquired from the UK in the 2000-2004 years. The first of these, Windsor, was delivered to Canada in June 2001, and since then has spent the entire 332 of the day at sea.
The Chicoutimi submarine, on which a fire broke out during the crossing of the Atlantic in 2004, is still being repaired, and the Corner Brook submarine began to be repaired to the dock in early September after being damaged in June. about the bottom during the exercise west of Vancouver.
For five years, Victoria has been upgrading the cost of 195 million dollars on Victoria, and in April it was brought into the Eskimalt harbor. Until the end of the year she must pass the sea trials.