C-400 was first used at the Combat Commonwealth-2011 exercises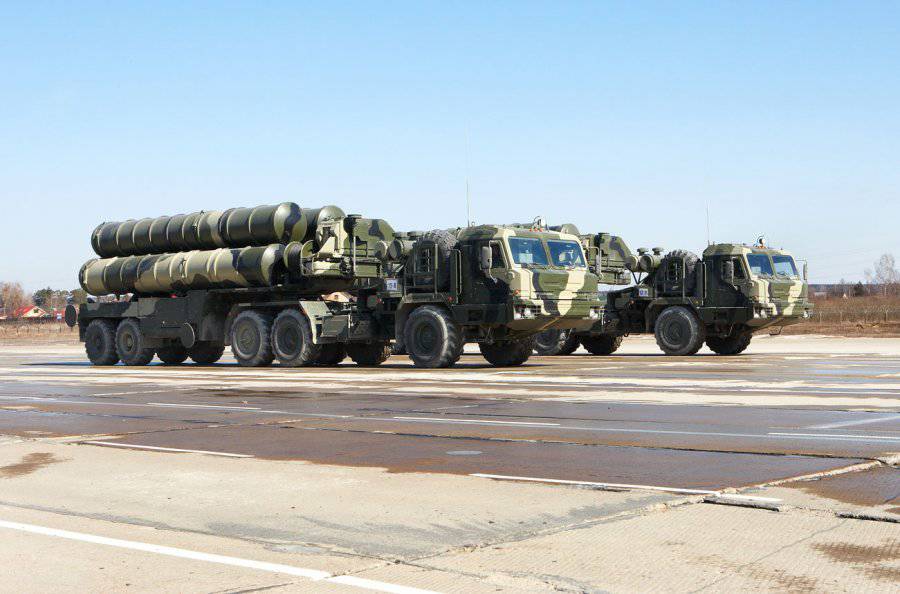 12 September 2011, Aviation Explorer - The C-400 anti-aircraft missile system was first used during the active phase of the Combat Commonwealth-2011 exercises, reports RIA
News
. This was stated by Russian Defense Minister Anatoly Serdyukov.
"The new Russian C-400 anti-aircraft missile system and the new Su-34 aircraft were used for the first time as part of the CIS military exercises Combat Commonwealth. The 13 anti-aircraft missile divisions of medium and short range were involved, more than 30 aircraft from Belarus and Russia," said the minister
According to Serdyukov, the "Combat Commonwealth" exercises have become traditional and are being held for the ninth time. "At the same time, the nature and content of them is constantly becoming more complex. Today, representatives of the armed forces of Armenia, Russia, Belarus, Tajikistan and Kyrgyzstan have worked out questions on the interaction of the joint grouping of troops," said Serdyukov. According to him, although the target situation was maximally complicated, all combat crews showed high coordination and combat training.
The air defense and aviation complexes of the CIS countries conducted training anti-terrorist shooting on Monday at the Ashuluk training ground in the Astrakhan region as part of the "Combat Commonwealth-2011" exercise.
According to the official representative of the Ministry of Defense of the Russian Federation, Colonel Vladimir Drik, the plan of one of the episodes of the active phase of the exercises involves the joint use of units of the Air Force of Armenia, Belarus, Kyrgyzstan, Russia and Tajikistan in anti-terrorist actions in a border conflict.
"In one of the episodes (the destruction of ground targets), aviation from the air dropped a bomb on a conditional group of militants hiding in a car. The attack was carried out on transport helicopters that were carrying militants, the flight of helicopters was simulated by air targets," Point of landfill Ashuluk.
According to the scenario, members of the gangs conducted aerial reconnaissance and deployed militants to the Caspian region.
Representatives from Algeria, Malaysia, India, Indonesia and Syria participate in the exercises as observers. The defense ministers of Russia, Belarus, Tajikistan, Armenia and Ukraine came to the exercises.
New Su-34 and Tu-22М3 aircraft are involved in the exercises. More than 25 air defense units are involved in systems and complexes C-300, C-200, C-75, C-125, "Circle" and "Buk".
Exercises "Combat Commonwealth-2011" are held at the landfills Ashuluk and Sary-Shagan (Kazakhstan). They are attended by more than two thousand soldiers, more than 50 aircraft and air defense units of the CIS member states. The first and second stage of the exercises took place in early August and in the first days of September.
Ctrl Enter
Noticed a mistake Highlight text and press. Ctrl + Enter