"Ash" began running trials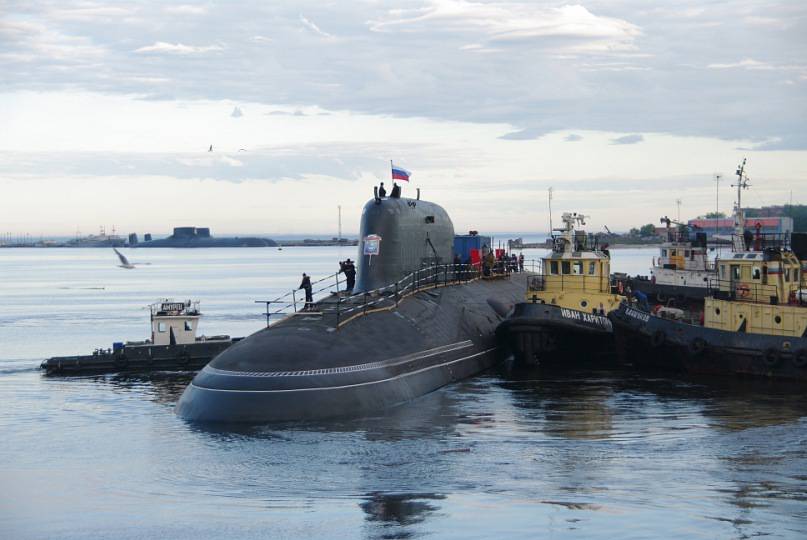 The nuclear submarine (nuclear submarine) of the new, fourth generation Severodvinsk project 885 (code "Ash", according to the NATO classification GRANAY) built at the Sevmash defense shipyard in Severodvinsk, for the first time went to sea for factory testing on Monday.
Factory running tests are carried out by the team under the leadership of Valery Dobrovolsky. The ship went to sea under the command of Captain 1 of the rank of Sergey Mityaeva.
The multi-purpose submarine K-329 "Severodvinsk" was designed by the marine engineering bureau Malakhit in St. Petersburg. It was laid on Sevmash in 1993 year. As reported at the shipyard, the long period of ship construction was due not only to economic difficulties, but also to fundamentally new hull architecture and armament. Severodvinsk was launched on June 15 2010 in the presence of Russian President Dmitry Medvedev.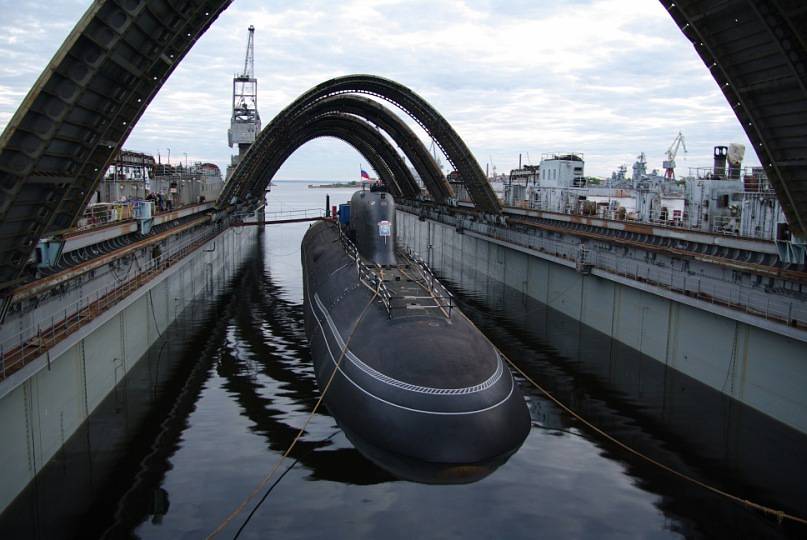 Severodvinsk is a two-body single-shaft submarine with a reduced level of the acoustic field. The cabin has a streamlined oval shape, durable body divided into ten compartments.
For the first time in the practice of domestic shipbuilding torpedo tubes are not in front of the ship, and for the central control compartment, allowing to place the antenna in the bow of the new sonar system.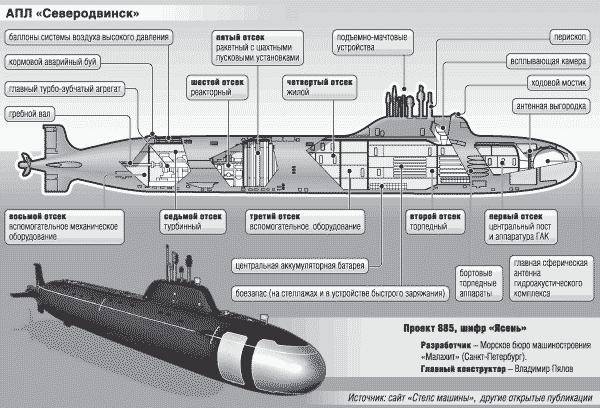 The submarine carries a powerful missile and torpedo armament complex, including Onyx supersonic cruise missiles. For rocket
weapons
eight vertical launchers are used. The powerful armament complex includes supersonic cruise missiles and universal deep-sea self-guided torpedoes.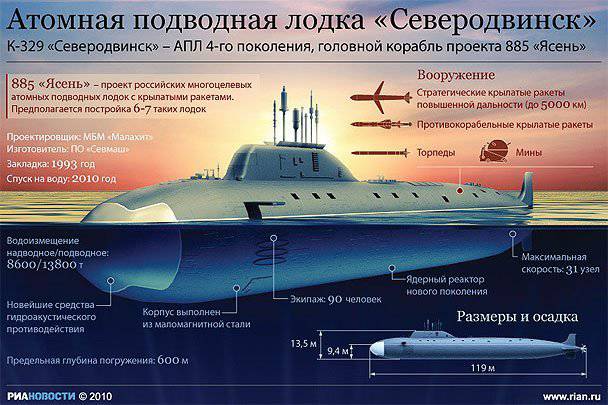 The ship also received the latest communications and navigation systems, equipped with a fundamentally new nuclear power plant. The crew of "Severodvinsk" was formed in 2005 year and passed all the necessary stages of training. The introduction of the latest developments of the Russian military-industrial complex should ensure with these submarines primacy among foreign analogues in low-noise and low-profile.
According to the command of the Navy, "Severodvinsk" will replenish the Russian fleet this year.
Ctrl Enter
Noticed a mistake Highlight text and press. Ctrl + Enter