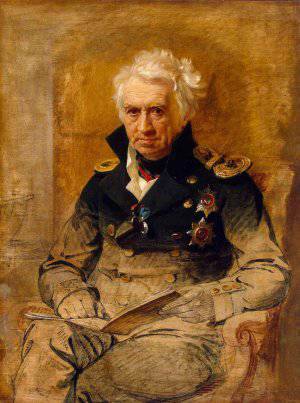 LANGUAGE GIVES US THE LOCATIONS AND LAWS OF ANCESTORS
Alexander Semenovich SHISHKOV, an outstanding statesman and public figure of the nineteenth century, an admiral and state secretary, who faithfully served the four kings, the Minister of Education and the President of the Russian Academy of Sciences. He is the author of priceless works, the significance of which is not really realized until now. One of them is "Slav-Russian Korneslov", about the moral potential of the Russian language. The chapters from this book we are publishing today.
Speech delivered by the President of the Russian Academy of Sciences in a solemn annual meeting
OUR LANGUAGE IS A TREE PREVIOUS INDIVIDUALS OF OTHER
Yes, multiply, but increase zeal for the Russian word and in the doers, and in the audience!
I worship our language so ancient that its sources are lost in the darkness of time; so in the sounds of her faithful imitator of nature, that, it seems, she herself composed him; so abundant in splitting up thoughts into many of the most subtle differences, and together so important and simple that every person who speaks to them can explain with special, decent title to his own words; so loud and tender together that each trumpet and pipe, one for excitement, the other for touching hearts, can find in it decent sounds for themselves.
And finally, so correct that the observant mind often sees in it an unbroken chain of concepts, one born from another, so that this chain can ascend from the last to its original, very distant link.
The advantage of this correctness, the continuous flow of thoughts, visible in words, is so great that if attentive and hardworking minds would discover and explain the first sources of such a wide-spread sea, knowledge of all languages ​​in general would be illuminated by the light that was previously impenetrable. Light, illuminating in each word, a primitive, a thought that produced it; by light, dispelling the darkness of a false conclusion, as if the words, these expressions of our thoughts, received their meaning from arbitrary to the empty sounds of their attachment of concepts.
Whoever takes the trouble to enter the immeasurable depth of our language, and each word of it will be attributed to the beginning from which it derives, the further it goes, the more clear and undoubted evidence will be found. Not a single language, especially from the newest and European, can in this advantage be equal to ours. Foreign detractors, to find the original thought in the words they use, should resort to our language: it contains the key to explaining and resolving many doubts, which will be in vain in their tongues to search. We ourselves, in many of the words we use, revered as foreign, would see that they are only at the end of foreign language, and by the root our own.
A deep, though very difficult, study of our language in all its space would be of great benefit not only to us, but also to all strangers, baking to achieve clarity in their adverbs, often covered with darkness impenetrable for them. When searching for initial concepts in our language, this darkness would disappear and dissipate from them. For the word human is not to be considered an arbitrary invention by every people, but a common current source from the beginning of its kind, which has been achieved through hearing and memory from the earliest ancestors to the last descendants.
As the human race from its beginning flows like a river, so is the tongue with it. The peoples multiplied, scattered, and in many respects their faces, clothing, customs, customs changed; and languages ​​too. But people did not cease to be the same human race, as well as the language that did not cease to flow with people, did not cease, with all its changes, to be an image of the same language.
Take the word father only in all the globe scattered adverbs. We will see that it, for all its difference, is not a special one, invented by every nation, but the same thing repeated by all.
This conclusion requires great and long-term exercises, searching for a multitude of words, but to be afraid of the works leading to the discovery of light in the signs expressing our thoughts is an unfounded fear that loves more darkness than enlightenment.
The science of language, or better to say, the science of the words that make up the language, encompasses all branches of human thought, from the beginning of their generation to the infinite, always, however, with the mind of the intended spread. Such a science must be the first person worthy of man; for without it he cannot know the reasons why he went from concept to concept, cannot know the source from which his thoughts flow.
If, when raising a young man, it is required that he know what the dress he is wearing is made of; hat that he puts on his head; cheese that is eaten; then how should she not know where the word he says comes from?
It is impossible not to be surprised that the science of eloquence, the graceful mind of human fun and entertainment, was brought into the rules and flourished at all times. Meanwhile, as its foundation, the science of language, has always remained in darkness and obscurity. No one, or very few, dared to enter her mysterious dens, and, one might say, did not penetrate further than the first at the gates of her limits.
The reasons for this are obvious and not easy to overcome.
- The newest languages, which have taken the place of the ancients, having lost primitive words and using only their branches, can no longer be true guidebooks to their beginnings.
- All the ancient languages, except for Slavic, have become dead, or little known, and although modern scholars are trying to acquire knowledge of them, but their number is small, and information in a foreign language can not be so extensive.
- From the depths of antiquity, the flowing ducts often, being interrupted, lose their trail, and great efforts of mind and thought are required to find it.
"The hope of doing this work with due diligence cannot flatter a person because his century is short and the expected fruits can ripen as otherwise as a long-term exercise for many scholars.
- The science of language, although closely connected with the science of eloquence or in general literature, is very different with it. The first one delves into the origin of words, searches for connections of one concept with another, in order to establish grammatical rules on precise and clear principles and to compile a vocabulary, the only showing language in all its order and structure. The second is content only with approved skills in words, trying to compose them in a manner pleasing to the mind and hearing, without any concern for their original meaning and origin.
The first seeks its own light in the tongues of all ages and nations; the second does not extend its investigations beyond the present.
Poem teaches the mind to shine, to rattle, to look for fictions, ornaments. On the contrary, the mind, practicing in the study of language, seeks in it clarity, sure signs, evidence for the discovery of its hidden beginnings, always lost in the darkness of change, but without finding which, it ceases to be the fruit of creatures gifted by the mind, flowing from ancient times to their river.
The language with its purity and correctness will receive strength and tenderness. The court of the dignity of the essays will be the court of the mind and knowledge, and not the sense of ignorance or the venom of evil. Our language is excellent, rich, loud, strong, profound. It is only necessary to know the price for him, to penetrate into the composition and the power of words, and then make sure that not his other languages, but he can educate them. This ancient, original language remains always the teacher, the instructor of that meager, to whom he told his roots for breeding a new garden from them.
With our language, penetrating into it deeper, we can, without borrowing the roots from others, plant and plant the most magnificent helicopters.
The monarchs generous to the Russian Academy offer hope that, over time, the successes of hardworking minds led by the lightness of reason will open sources rich in our language, they will remove the crust from its diamond in many places and show light to the world.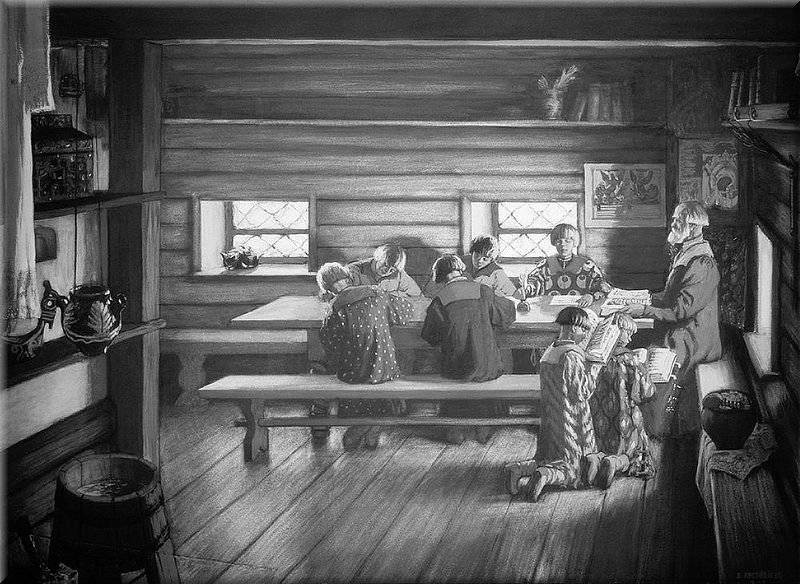 WANT TO KILL PEOPLE, HAVE HIS LANGUAGE
We go to the high tower; remove the roof from the houses and see what happens in them. Where to begin? With education. Is there at least one, except the poorest, in which our children would not be raised by the French? This habit has increased and intensified so much that one must already be a hero in order to defeat prejudice and not follow the general course of things! Try to say that our language, science, arts, crafts, and even mores are harmed by the rule adopted by the misfortune of all.
Angry and reckless eyes will scratch you. Those who are softer and smarter will begin to prove to you: "Do not you say something empty? When is it better to study a foreign language if not in childishness itself? The child will playfully learn to first speak, then read, then write, and how the French language is needed is necessary (notice this expression), and finally it will be written as smoothly as if it were born in Paris. " In this very thought his dominion over us and our slavery lies.
What is the purpose of true enlightenment and reason for learning foreign languages? In order to acquire knowledge. But then all languages ​​are needed. In Greek, they wrote Plato, Homer, Demosthenes; in Latin Virginia, Cicero, Horace; in Italian Danta, Petrarch; in English, Milton, Shakespeare.
Why can we be without these languages, but we need French? It is clear that we do not think about the benefits of languages: otherwise, why should we all others, and even our own, be so despised before the French, that we can hardly understand them, but in French, if we don't speak it as natural as we are, we are ashamed of the world seem?
Therefore, we are not learning according to reason and not for good; what is this other than slavery?
They will say: yes, it is therefore necessary because it has become common, and is used throughout Europe. I regret Europe, but I regret Russia even more. For this, maybe, Europe and drinks a bitter cup, that before
weapons
French, has already been defeated by their language. Read the translation from French
History
the new French court ": it describes how their ministers, dining with their prince Ludwig, talked about ways to eradicate England. The universal use of French, said one of them, Portalis, is the first foundation of all the ties that France has in Europe. Have England speak French as well as in other parts of England. Try, he continued, to exterminate the national language in the state, and then the people themselves. May the young English be immediately sent to France and taught the same French language; lest they speak otherwise than in French, at home and in society, in the family and at a party: that all decrees, reports, decisions and treaties be written in French - and then England will be our slave.
Here is the reasoning of one of their statesmen, and it is very fair. If Frederick the latter did not despise his own language; if every country used to retain its national pride, then the French revolution would be terrible only in its corner. Their supposed philosophers would not turn so many heads, the French would not walk from kingdom to kingdom.
What does this mean if not from the common language of their diffusion, which subdued our minds to their minds?
But we will leave other European lands and return to our Fatherland. Thanks to holy faith, Russia is not yet so.
However, the French language is preferred by us to everyone else, not to draw knowledge from it, but in order to chat on it. What consequences come from that? Those who know the grammar of their natural language well know not a lot of time to learn to read in a foreign language. On the contrary, in order to speak to them as one's natural nature, it is necessary from the very infancy to be constantly engaged in it. This will prevent you from knowing your own language, of course, not the one you have learned on the street, but the one in which the word of God is preached in sacred temples, and what we find in books from Nestor to Lomonosov, from Igor's Song to Derzhavin. This will take you away from many information that is relevant to Russia. You, maybe, will learn a lot of superfluous about the French post houses and about the Parisian theaters, walks and lanes, but you will not know a lot of much needed about your Fatherland. You will sacrifice all this for pure pronunciation of French.
Look: your little son is better and more likely to learn, otherwise he does not speak like with everyone and everywhere in French: with the teacher, with you, with mother, with brother, with sister, with madame, with guests, at home, on the street , in the carriage, at the table, while playing, teaching and going to bed.
I do not know in what language he prays to God, perhaps not in any. Starting from four or five years of being in the hands of the French, he teaches his tongue to the pure reprimand of their speeches, his hearing to the art of drawing up their expressions, and his mind to the sound and meaning of their words. Do not you think that the habit, and especially from the very young years of it, has begun, has no power over our heart, mind, taste and soul?
In the tenth year, he already recited the Rasinovs and Cornelius poems by heart, but he hadn't read a single Russian writer yet, Psalter, Nestor, Chety-Mein and never saw the eye. In the thirteenth year, he was already beginning to argue with his teacher, which of them would tell more pleasant words to fashionistas and actresses. Between the fifteenth and the eleventh year he is already a deep philosopher. He speaks about enlightenment, which, in his opinion, does not consist in the fact that the farmer knows how to plow, judge to judge, merchant to trade, shoemaker to sew boots. No, but the fact is that they all know how to comb, dress and read French prose and poetry. He never thinks about the immortality of the soul, but believes in the immortality of the body, because it is healthy and eats against ten. Often he judges moral things, and most of all he extols liberty, which, according to his concepts, consists in not considering anything sacred, in obeying anything but his passions. In the twentieth or twenty-fifth year, after your death, he becomes the heir of your estate.
Oh, if you could get out of a coffin through a dozen years and look at it! You would see that it is extracted from the earth with a sweat shed by ten thousand hands, wealth lavishes two-three or five foreigners who cheat on it. You would see in him a huge library of all kinds of French books, decorated with rich portraits of Helvetius and Dideroth.
And your portrait and your spouse, do not be angry, brought to the attic, and are brought only when you have to laugh, how you were dressed were strange. You would find out that he never was not only at your grave, but also in the church where you are buried, or better to say, in no one. You would see that he is above his grandmother, a little breathing, laughing and telling her: "Luker'ya Fedorovna, say something about old times." You would see that he is not capable of being a warrior, a judge, a friend, a husband, a father, a host, or a guest. You would see ...
After all this, would you be comforted by the fact that he is good, red and fluent in French?
Habit and the prevailing opinion are so strong, a person is taken into such a bondage, that he is against the convictions of his mind, forcibly, as if by a magnet, is drawn into a whirlwind of general prejudice.
We multiply by the fact that your foreign tutors, mentors, friends, and craftsmen are incessant in their inventions, tricks, and inventions all these things nourish us, support and reinforce.
Meanwhile, they lead us not to glory, but to the opposite side. We can talk about where they lead us, from what they brought us to.
Slavic is an ancient, indigenous, important, magnificent language of ours, in which the manners, deeds and laws of our ancestors are committed, on which the church service, faith and preaching of the word of God are based, this language is abandoned and despicable.
What comes out of this? Theophanes, St. George's sermons, which would have to remain immortal, thunder in later offspring and be schools of Russian eloquence, just like the Greeks and Romans had the words Demosthenes and Cicero, not only had many and rich publications, like others lands with less of their writers is done.
How many people in Russia read Voltaire, Cornelia, Racine? Million or so. And how many people read Lomonosov, Kantemir, Sumarokov? The first one is read by another thousand or two people, and the last two are unlikely and you can score a hundred.
Will there be a writer, where nobody reads careful and long-term works? Not! There is no thought in anyone to undertake something solid, important. There we will not find hardworking people who, before they finish their work, read a thousand others about the writers, draw the best of them, and agree with their reasoning with their reasoning. Only temporary hunters will be shown writing, small essays of which do not require any exercises in science or knowledge of the language. About them you can verse Sumarokov say that they "When they are born, then they die."
Under such circumstances, our language will increasingly be buried in oblivion, literature will deteriorate and fall. But without language and literature can science spread? Could there be enlightenment? Can art and handicrafts flourish even? Not! Without language, science is vague, the laws are gloomy, art is ridiculous, handicraft is rude, and in one word: all without a view, without an image, without a soul. Language and sloveness are needed not for some sciences, laws and arts. Every craft, handicraft and craft their own light illuminated from them borrow from their perfection.
His tongue falls because someone else prefers to him. With the fall of the native language, the invention is silent, they do not grow in any kind of art. Meanwhile, other nations use this and do not cease by various means to turn our attention away from themselves and turn it to their tricks.
One hundred years ago we began to learn from foreigners. Well, are our successes great? What are the fruits of them collected? Maybe they will say: land expansion, victories, conquests! But they didn't teach us that. Without natural courage and love for the Fatherland, we would not have won the Poltava victory. Not! This is not their instruction fruit. In this they would rather learn than teach us if they could. I think they would give dearly that our soldiers would have not an Orthodox soul, not a Russian heart, not a copper chest.
One hundred years not one year. It is time for us to become skillful in such a long time. But meanwhile, foreigners educate and teach us everything. Our houses, temples, buildings they build; they dress and shoe us, our wives, sons and daughters. Without them, we would not have been able to hang the curtains, arrange the chairs, nor the cap, or the caftan, nor put on our boots. Our children stand erect, bow, dance, ride, look at the lorgnette, they teach the same. Orchestras and theaters amuse them as they are. At least Russian cooks prepare dishes in our kitchens? No, and they do the same!
Has nature endowed foreigners with superior mind and abilities? Is she their mother, and we stepmother? Who would think this! Does he who does not know the Russian people, savvy, at all capable.
Where a foreign language is used more preferably than its own, where other people's books are read more than their own, there, with the silence of literature, everything fades.
When we focus our attention on one of the two gardens, then the mind, hearing, sight, and taste stick to it, from which the other will undergo. Be patient, do not stop planting, cleaning, breeding, multiplying the good, exterminating the bad: you will see that it will spread out over time and be great.
The people are the same as the garden. Do not turn your eyes away from his works; love first the imperfection of them, prefer yours to someone else, indulge in it ambition, revive jealousy, instill in it self-respect. Then the natural talent will find myself writing, will begin to grow, rise, become more skillful and finally reach perfection. But as long as national pride does not arise in us, loving our own merits, until then we will only watch how foreigners do. His mind will remain void, the spirit is unpredictable, an eye impermeable, hands unskilled.
Foreigners often favor us with the names des barbares (barbarians), des esclaves (slaves).
They lie, but we give them a reason. Can he have respect for me, who teaches me, clothes me, removes me, or, better to say, robs me, and without whose leadership I cannot step, I cannot take a step?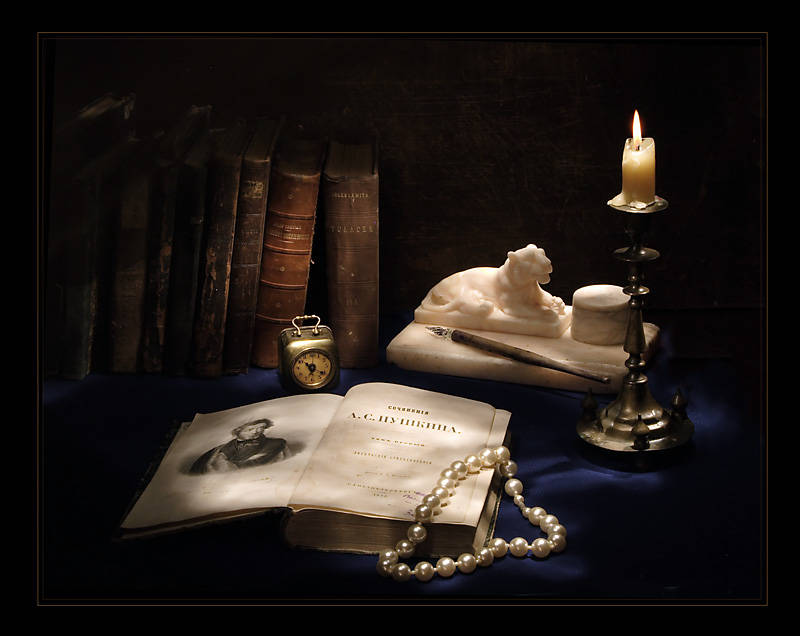 Having overthrown the yoke of an alien language and upbringing, you need to say to them: "How? We barbarians, our age is famous for manners and weapons; and you, not the barbarians, with the horrors of their revolution, took away the glory from hell itself. How? We, the esklaws, obey God's chosen supreme authority; and you, not esklavy, after the hellish liberty that raised your murderous hands on old men and babies, finally crawling, when they forced you to obey with a stick! How? We, the unenlightened, honor the faith, the only source of virtues, the only bridle of passion, and you, the enlightened ones, trampled upon it and the very being of God, not by the wonders of the world he created, but by definitions of Robesperovs! How? Having a radical, ancient, rich language, we will prefer to it your meager, an adverb composed of different languages! "
This is how it should answer, but not think: "Where are we chasing after you! You and men speak French! You know how to make caps, impale them on your heads, and clean flowers to flowers. For the sake of Paris, do not back away from us! Be always our teachers, decorators, shoemakers, connoisseurs, even when your compatriots go to burn and destroy us! "
If our opinion about them will always be like this, then we will postpone the care of our own sciences, arts, crafts. We begin to store gold and pay them for all that we ourselves cannot do. We will not gain fame, but we will live the money.