The Russian delegation at the winter session will oppose attempts to challenge the powers of the Russian Federation in the Parliamentary Assembly of the Council of Europe, said the head of the Duma committee Alexei Pushkov. This newspaper reports
Look
.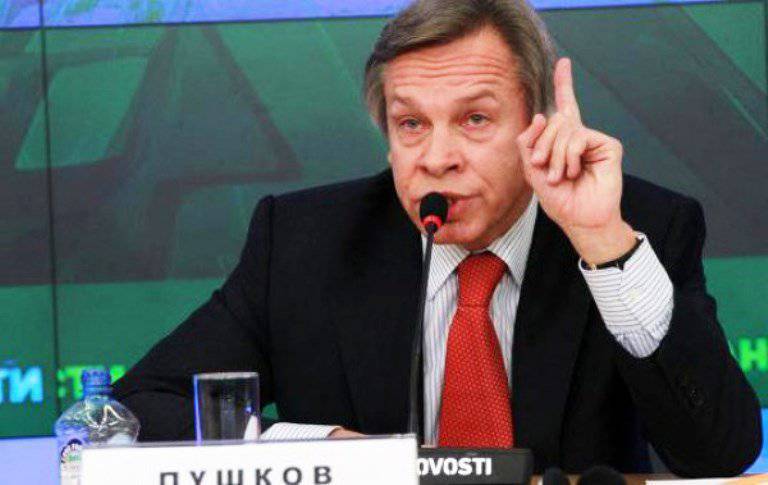 To the correspondent's question about what actions the Russian delegation would take in case of attempts to protest its powers, Pushkov replied: "The Russian delegation will express its attitude to this, its disagreement with this proposal and will convince the PACE deputies that we will explain the reasons why this is not correct, we will say that the preservation of sanctions against Russia threatens cooperation between PACE and Russia, that Russia may leave this organization before the end of the year. "
"We will carry out explanatory political work with all deputies, explaining to them why they should not, in our opinion, why it would be wrong to support this proposal," the politician added.
A week ago, the media reported that "the Dutch initiative to extend sanctions against the Russian delegation until the end of 2015 of the year is being discussed in PACE." Later in the assembly they stated that they had not heard of any such initiative.
Chairman of the State Duma Sergey Naryshkin, who arrived in Strasbourg, once again stressed that the Russian Federation "will suspend its membership in PACE, if the delegation's powers are not confirmed".
In April, PACE deprived Russian representatives of the right to vote and suspended their participation in all the governing bodies of the assembly until January 2015. The delegates from Russia then left the session in protest, completely refusing to participate in the organization. Since then, the Russians have not come to the PACE session.
There are fears that this time some European deputies will oppose the approval of the authority of their Russian colleagues. In this case, the debate and voting will begin on this topic. Delegates from the Russian Federation, without authority, cannot vote.