The Main Committee of the Russian Navy will be abolished from December 1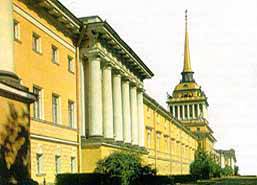 The General Staff of the Navy will be abolished from 1 in December of this year in Russia, it will be transformed into a department in the Russian Ministry of Defense, a source at the headquarters of the Baltic Fleet said on Thursday.
Information that the Commanders of the Armed Forces will be abolished under the program of reforming the Armed Forces of Russia and replacing military districts with four strategic commands, and corresponding structures will be created at the regional level, appeared in the media several months ago, but to date the rumors were not confirmed, as was the rumor about the possible abolition of the post of commander-in-chief of the Navy.
However, the source of the Central Naval Portal argues that it is with the imminent abolition of the Commander-in-Chiefs that the dismissals of 2011 in the beginning of September more than 160 of generals and colonels of the Armed Forces of Russia are connected, the Central Portal of the Russian Navy reports.
In particular, according to the source, the officers of the General Staff of the Navy and units of subordination are among those who submitted resignation reports. According to the source, the dismissal of servicemen is primarily caused by the reluctance of officers to move out of the capital due to the upcoming rotation and transfer to positions in the regions of Russia, as well as fears of losing existing housing in Moscow or not receiving it as part of a program to provide military personnel.
Ctrl Enter
Noticed a mistake Highlight text and press. Ctrl + Enter