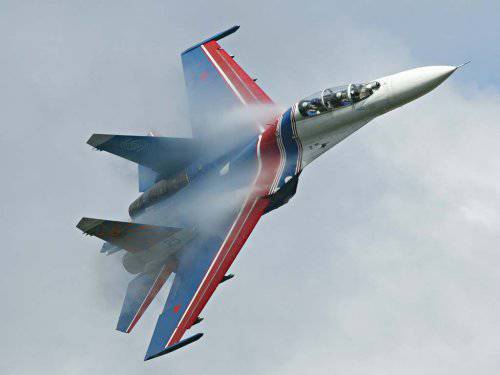 The first copies of the Su-27 - one of the best 4 fighters of the Sukhoi design bureau - 25 began to flow into the Armed Forces of the country XB years ago, the company's press service reported.
According to a message received by Interfax-AVN on Monday, the first Su-27 combat aircraft with tail numbers 0803 No. 05 and 0705 No. 06 entered the 60th fighter
aviation
regiment based at the Dzemgi airfield in Komsomolsk-on-Amur.
"The machine number 05 is still on the regiment's lists and is currently undergoing scheduled maintenance in Novosibirsk. The other plane turned out to be abroad - it was transferred many years ago to the Riga Military Aviation School as a teaching aid," the statement reads.
It notes that the development of the Su-27 Sukhoi design bureau began in 1969, the outline design was completed in 1975, and the construction of the first prototype began in 1976. In May, test pilot Vladimir Ilyushin made the first flight of the 1977. The first serial Su-27 took to the skies in June 1982 of the year.
In subsequent years, the report said, such vehicles as Su-27K, Su-27M, Su-27SKM, Su-27CUB, Su-27KI, Su-30MK, deck Su-30, the newest multi-purpose fighter Su -33, Su-35 34 front bomber.
Su-30MK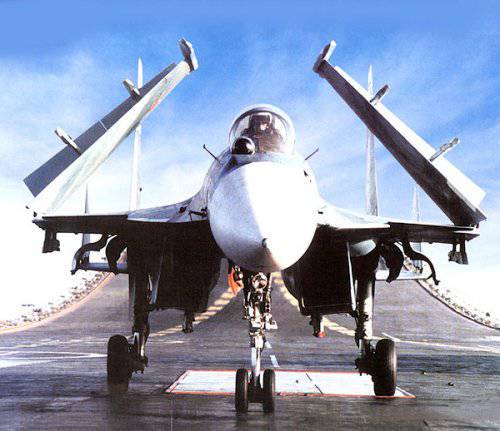 Su-33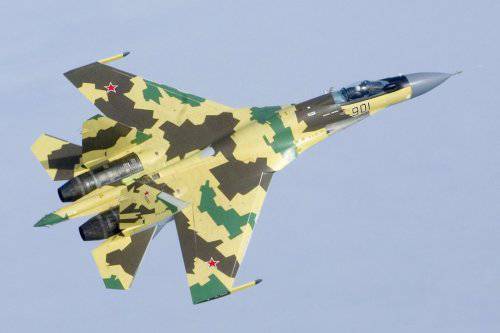 Su-35
To implement the developments in terms of design solutions, the development of new materials and technological processes, the experimental aircraft Su-47 was created, which tested the technologies used today in the fifth-generation aviation complex, which are currently being tested.
According to the company "Sukhoi", created on the basis of the Su-27 family of modifications for various purposes today is in service with the Air Force of Russia and many countries. In 2008, the Su-27 was recognized as one of the best combat aircraft of the past century, according to the results of a vote conducted by Flight International, an authoritative international magazine, on its website, the report says.