At the Plesetsk cosmodrome, the necessary infrastructure was created to launch the latest satellites as part of the deployment of the Unified Space System, reports
RIA News
with reference to the representative of the Ministry of Defense of the Russian Federation Alexey Zolotukhin.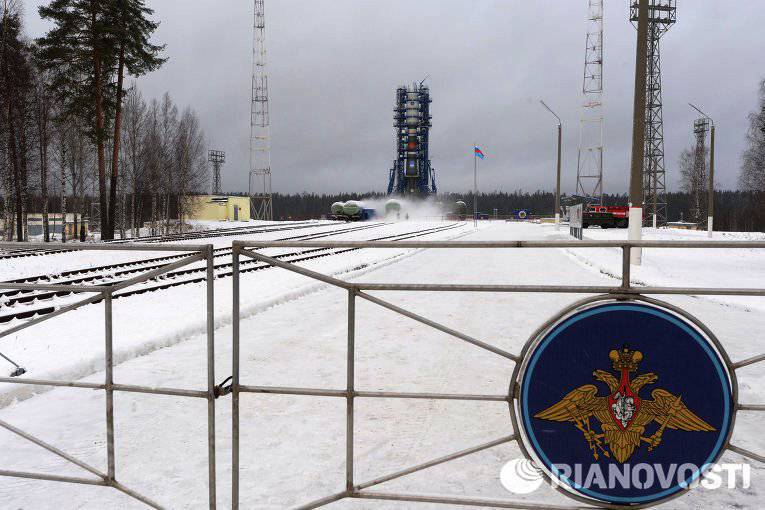 "The creation of the Unified Space System (CEN) will allow Russia to detect launches of both existing and prospective ballistic missiles from the waters of the World Ocean and from the territories of countries conducting tests. TSA will replace missile attack warning systems developed in Soviet times, "said Zolotukhin.
He said that "CECs will include spacecraft of a new generation, as well as upgraded command posts that will ensure control of the orbital grouping, receiving and processing information in automatic mode." In 2015, the first stage of the system will be deployed, and by 2018, 10 satellites will be included in it.
"As part of the creation of the Unified Space System, work is currently underway at the northern cosmodrome to create ground infrastructure to prepare for the launch of the CEN spacecraft," the officer said.
Zolotukhin reminded that "the most important event in the development of the Armed Forces of the East Kazakhstan region in 2014 was the beginning of flight tests of the Angara space launch complex and the successful implementation of the first test launches of the Angara-1.2PP light launch vehicle in July and the heavy Angara-A5 in late December ". In total, last year, ten launches of space rockets were made from the Plesetsk cosmodrome.