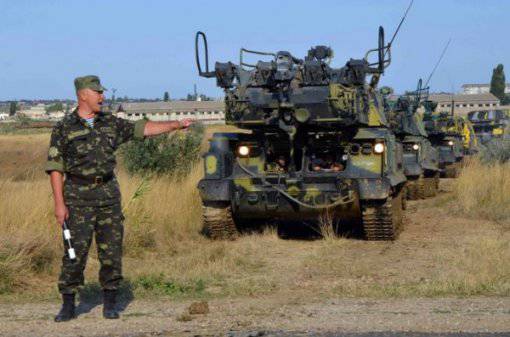 Only from the beginning of August, over 250 units of military equipment consisting of almost 30 columns arrived at the state ranges of the Ukrainian Armed Forces in the Crimea Opuk and Chauda from different regions of the country.
Today, on roads and off-road, powerful C-300, Buk-M1 anti-aircraft missile systems, Osa anti-aircraft missile systems, Tunguska anti-aircraft gun systems, armored personnel carriers, automobile and other special equipment from Kiev, Lviv, Zhytomyr, Dnipropetrovsk and other areas of the country covered almost 3800 kilometers. According to 0652.in.ua correspondent in the regional media center of the Ministry of Defense of Ukraine, its use is powerful
weapon
will find in the second half of September during the large-scale Ukrainian military exercises 'Adequate 2011 Response' on the territory of the autonomy.
Traffic safety during the redeployment of troops is provided by specialists from the Feodosia zonal division of the military service of law and order. Today, the general route to ensure traffic safety has reached 5700 kilometers.
During the movement of vehicles to the places of the exercise, not a single accident occurred. A similar result Feodosia Military Inspectorate can write to your account.