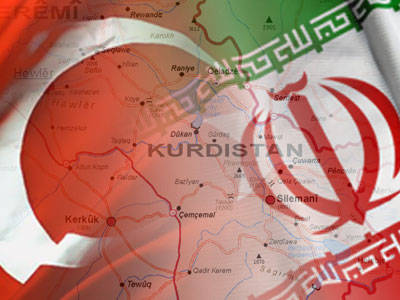 The Iranian army penetrated northern Iraq, where it is preparing for large-scale operations against Kurdish militants from the Kurdish Workers Party (RKK). According to the newspaper Milliyet, in order to carry out the operation, Iran has transferred more than a thousand soldiers to the border with Iraq. Operating in coordination with Turkey, Iran is digging trenches at strategic points of the border. It is alleged that Iran will begin operations on September 5.
Note that Turkey also deployed 1300 of its troops in several villages 40 km from the border with Iraq. It is not just about military personnel. There are placed
Tanks
, trucks and armored vehicles. In these areas, the Turkish military patrols, monitoring movements in the region, in particular, the movements of PKK militants. Meanwhile, according to the Minister of Transport of Turkey, over the period of the 27-year (1984-2011) struggle against PKK, Turkey's expenses amounted to $ 300 billion. However, there are much more indirect costs - $ 700 billion. According to the study, 61% of PKK members are Turkish citizens, the rest represent different foreign countries. The number of PKK-based members in the mountains was 5000, of which 11% were women.
Turkish Deputy Prime Minister Beshir Atalay, in turn, said that in the period 1990-2009. the Turkish armed forces and the police have neutralized the 27905 members of the PKK. 19946 of Kurdish militants killed, of whom 19097 are men, 792 are women. Paul 57 killed was impossible to install.