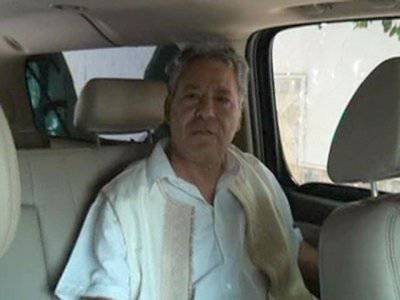 New Libyan authorities arrested one of Gadhafi's closest associates, Ahmed Abdullah Oun, in Tripoli. He supported the colonel since the military coup 69 year, as a result of which he came to power. Now Oun is in prison twenty-five kilometers from the capital, and in his house investigators are conducting a search.
The siege of the half-home town of Sirta continues. Despite the acute shortage of ammunition, the population has for several weeks refused to lay down
weapon
. According to eyewitnesses, the situation in Sirte is close to critical.
"The city lacks gasoline and water. There is no electricity and communication for a long time. And over time, the situation is only getting worse," said a local resident, engineer Yasser Masmir.
Meanwhile, the troops of the new Libyan authorities are preparing to storm the city of Bani Walid. Muammar Gaddafi and his sons, Seif al-Islam and Saadi, are allegedly hiding there, reports Russia-24.
Earlier, representatives of the Transitional National Council held talks with supporters of the former leader of the Jamahiriya, but they were not crowned with success. The elders set a condition that only unarmed people would enter the city, but this did not suit the opponents of Gaddafi.