Education privatized after elections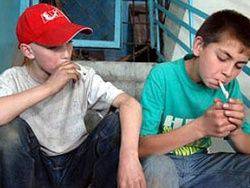 Unfortunately, today the main trends in the recent Russian educational policy are negative: liberalization and payment.
Liberalization - because the management system of the society as a whole pursues an antisocial policy. Accordingly, people who are capable of possessing intelligence, the ability for critical thinking and erudition are dangerous because they prevent the state from pursuing its policies.
Sometime in the 90s, the phrase was attributed to Chubais: "Due to the peculiarities of state policy, any analyst is anti-state by definition." He said it or not - I do not know, but the essence of this phrase reflects really accurately. The more educated people are, the more difficult it is to manage them in conditions when state policy is aimed at processing these people into personal property.
And the second is payment. Because now everything is considered as a business, and medicine is considered as a business of making profit from the sick and nothing more. And education is also seen as the extraction of profits from children and everything. Accordingly, the higher the payment, the lower the availability.
There are still two markets that do not require great managerial skills, but give great profits. These are educational and healthcare markets. Both of these markets will divide and saw. Therefore, with 1 July of next year, six weeks after the presidential election, the laws on budgetary organizations that were previously passed will come into force. In accordance with them, free of charge in the public sector is reduced, that is, its availability is reduced, and prerequisites are created for the privatization of budget enterprises - disguised as bankruptcy. This procedure differs from the usual privatization by "collectivism": if the plant director could carry out standard privatization alone, it would be a privatization for two - the school principal plus the official supervising him.
The result, however, will be the same.
Ctrl Enter
Noticed a mistake Highlight text and press. Ctrl + Enter