The US Navy conducted a failed test missiles RIM-161 Standard Missile 3 for missile defense system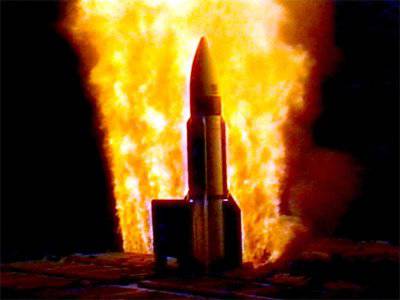 The US Navy conducted a failed test of an interceptor missile, which should become one of the elements of the missile defense system (PRO), Reuters reports. "The new version of the interceptor missile RIM-161 Standard Missile 3 (SM-3) was launched from the board of the missile cruiser Lake Erie, but it was never able to hit the target missile launched from the Hawaiian island of Kauai," - said in a statement. This was the first test of the new version of the interceptor. According to representatives of the US Missile Defense Agency, following the results of today's tests, an investigation will be conducted that will help to establish the reasons for the unsuccessful launch.
The interceptor missile, which today was unable to hit the target, is designed to destroy short-range ballistic missiles. She will be based on warships.
The previous version of the rocket - SM-3 Block 1A is already in service. In addition, it was this rocket that destroyed the US-193 American satellite that descended from orbit. On board, it was 454 kg of poisonous fuel and the US authorities were afraid that it could cause serious environmental damage if it fell to the ground.
Recall 21 February 2008, the SM-3 rocket was launched from the same Lake Erie and at the height of 247 km destroyed the satellite, which was the size of a large bus. The Russian government then accused the United States of testing
weapons
in the interests of creating a missile defense system capable, including, of destroying foreign satellites.
Ctrl Enter
Noticed a mistake Highlight text and press. Ctrl + Enter