Israel unfolded the third "Iron Dome"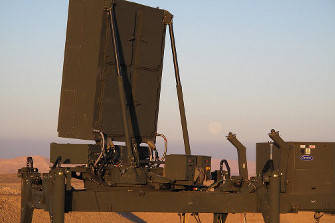 The Israeli Defense Forces 31 August unfolded the third battery of the Iron Dome anti-missile system in the vicinity of Ashdod, Lenta.ru reports with reference to the Haaretz newspaper.
"The deployment of a missile defense system at Ashdod is part of an emergency response plan that I announced a few weeks ago. The new battery is not in word but in deed and will ensure the protection of Israeli citizens from rocket attacks," said Defense Minister Ehud Barak.
Mayor Ashdod Yehiel Lasri, in turn, expressed his gratitude to the military for the timeliness of this action: the school year begins in Israel on September 1. "People will feel more secure," said the mayor.
Barak replied that nine Iron Domes would be deployed throughout the country in two years.
The main objective of the deployed missile defense system is the destruction of unguided rockets and mines launched by Palestinians from the Gaza Strip in the direction of Israeli cities in the south of the country. Recently, they have proved their effectiveness by intercepting two dozen shells launched by the Arabs. At the same time, with the salvo launch of rockets, the Iron Dome does not always cope - some projectiles reach their targets.
The Iron Dome system consists of a command center, a radar, and three anti-missile systems for 20 missiles each. The complex, designed to intercept various missiles with a range of up to 70 kilometers, is able to determine the location of the fall of the enemy's ammunition and cancel the command to destroy it if it is to fall in an uninhabited area.
Ctrl Enter
Noticed a mistake Highlight text and press. Ctrl + Enter