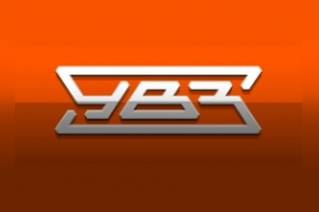 Uralvagonzavod Research and Production Corporation, OJSC, at the international exhibition of weapons, military equipment and ammunition in Nizhny Tagil in September, will present a joint exposition of its enterprises, the press release of the Ministry of Industry and Science of the Sverdlovsk region said.
On the square in 640 square. m will accommodate nine enterprises of the corporation, producing special purpose equipment.
It is planned that on the first day of the exhibition NPK Uralvagonzavod, in addition to the modernized
tank
T-90S will demonstrate a highly protected Terminator tank fire support vehicle, capable of operating at any time of the day. It is equipped with two twin 30-mm automatic guns, a complex of guided weapons "Attack-T", automatic grenade launchers and a machine gun. September 10 will be the presentation of anti-aircraft missile systems Buk-M2E and Tunguska-M1.
According to the information policy department of the governor of the Sverdlovsk region, just in the demonstration performances that will be held all four days of the exhibition, the firepower and driving characteristics of their products will show 21 company.
Valery Rudenko, Director General of the Nizhny Tagil Metals Testing Institute (STIIM), at the testing ground of which the exhibition will be held, said at a meeting of the organizing committee on the preparation and holding of the exhibition that a program of demonstration performances has already been prepared, in which more than 70 weapons and military and special equipment will take part , as well as 18 small units
weapons
. 22 units of equipment and all small arms will be directly involved in the shooting.
"The demonstration of the combat and operational capabilities of military equipment will traditionally be held on a special test track with a total area of ​​over 72 thousand square meters, including special obstacles, a hydrodrome and firing positions," said V. Rudenko.
The VIII International Exhibition of Armament, Military Equipment and Ammunition "The Russian Exhibition of Armament. Nizhny Tagil - 2011" will be held from 8 to 11 in September.
Exhibitions of weapons and ammunition, as well as defense and defense equipment are held in Nizhny Tagil annually. Last year, 252 companies from 30 regions of Russia and foreign countries took part in the Defense and Defense exhibition, which presented more than 2,2 samples of thousands of equipment and exhibits. In four days, 34,535 people, thousands of people, became the visitors of the exhibition.
Uralvagonzavod is a diversified machine-building complex. The owner of 100% of the company's shares is the Federal Property Management Agency. The company produces about 100 types of products, in particular, military equipment, road-building machines, gondola cars, special cars and railway tanks.