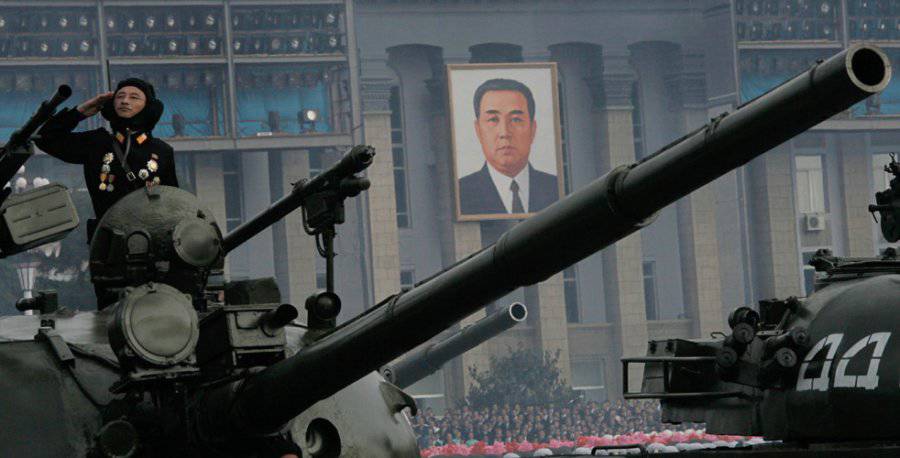 North Korea is struggling to find sources of supplies of modern weapons, as evidenced by the inclusion in the DPRK delegation of the Air Force commander of the country Pon Chel (Ri Pyong-chol). North Korean leader Kim Jong Il (Kim Jong-il) visited Russia last week and returned home through China on Saturday.
Last May, Kim Jong Il visited China, and his delegation included Deputy Director of the Ministry of Defense Industry Yu Kyu Cheng (Ju Kyu-chang). Probably, the leader of North Korea also asked China to promote the modernization of the armed forces. If China after the sinking of the South Korean corvette last year and the shelling of Yonpen Island by the DPRK armed forces, Beijing will begin deliveries
weapons
to this country, this can lead to a serious military confrontation between the two Koreas. But China can not completely ignore the requests of a neighbor, and put the DPRK jeeps and military trucks. The request to supply the J-10 and J-11 fighters was again rejected.
The Recluse Kim Jong Il made a trip to Russia after three months from his last visit to China. According to analysts, this suggests that China refused to supply modern weapons. North Korea is mainly trying to get new fighters. Kim Jong Il visited
aviation
factory in Ulan-Ude. But Russia is also unlikely to dare supply North Korea with modern fighters. In 2002 and 2003, Russia refused to supply Su fighters to North Korea.
The air forces of North Korea, equipped with outdated combat aircraft, sharply lose to the air forces of South Korea. The experts conducted a simulation of the fighting and found that South Korean and American fighters could destroy the DPRK air force and ensure full air superiority for three days.
70% of the combat strength of the North Korean Air Force are MiG-15, MiG-17, MiG-19 and MiG-21 fighters manufactured by 50-60 of the last century. The shortage of fuel does not allow pilots to be trained properly, the lack of spare parts leads to the fact that the aircraft are in very poor technical condition. The Air Force also has about 40 MiG-23 and about 10 MiG-29, which can be considered relatively modern aircraft. But the MiG-23 is significantly inferior to the KF-16 fighters, the MiG-29 is equal to or slightly inferior to fighters of this type in its characteristics. Although most of the Air Force in South Korea is represented by aging F-4 and F-5 fighters, military aviation has around 170 KF-16 and 50 F-15K. In the North Korean Air Force there are no aircraft corresponding in their combat capabilities to the F-15K. The gap between the capabilities of the military aircraft of the two countries will become even greater when next year South Korea will adopt four E-737 Peace Eye DRLO airplanes.