An exhibition of posters, which was recently held in Kiev, once again demonstrated the state of social circles trying to assert themselves through the "Maidan performance". Visitors to the exhibition "100 of the best patriotic posters" saw what Ukrainian art and society "breathes" today, and many were clearly delighted by the raging creativity of artists from Lviv, Kharkov, Kiev and other Ukrainian cities. The semantic load of the "canvases" fit into the usual for the current Ukrainian zombie-mass outline: "Colorado", "quilted jackets", "bloody Putin", "Crimea - Ukraine," "cyborg patriots", "peremoga", "happy life in The European Union in spite of Russia. "
First you need to submit to familiarize several such works of Ukrainian "artists" in order, so to speak, to have an object of discussion before your eyes.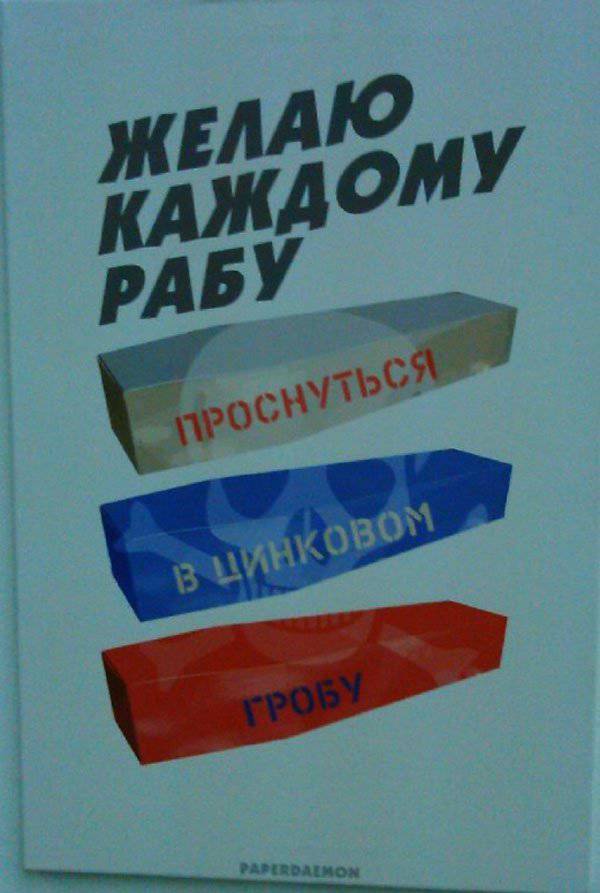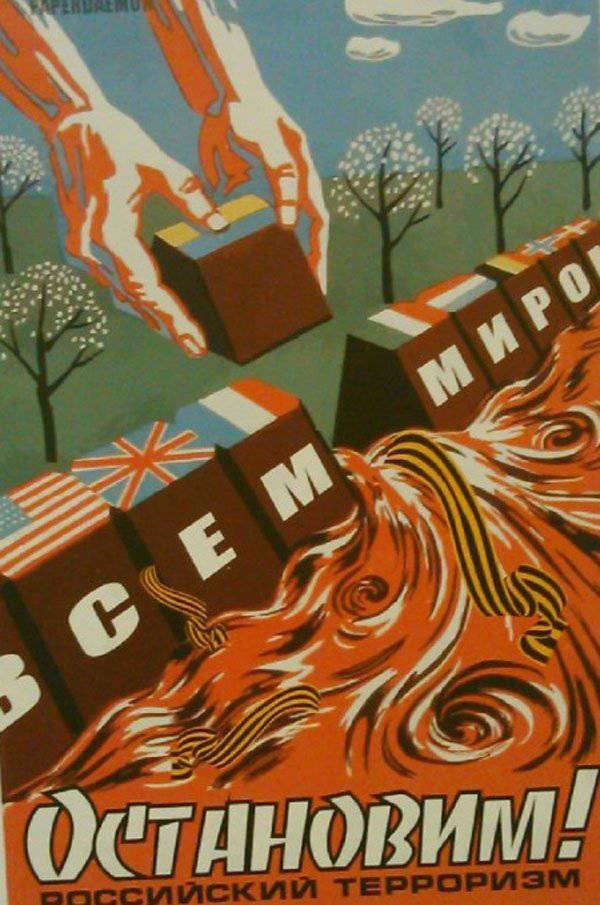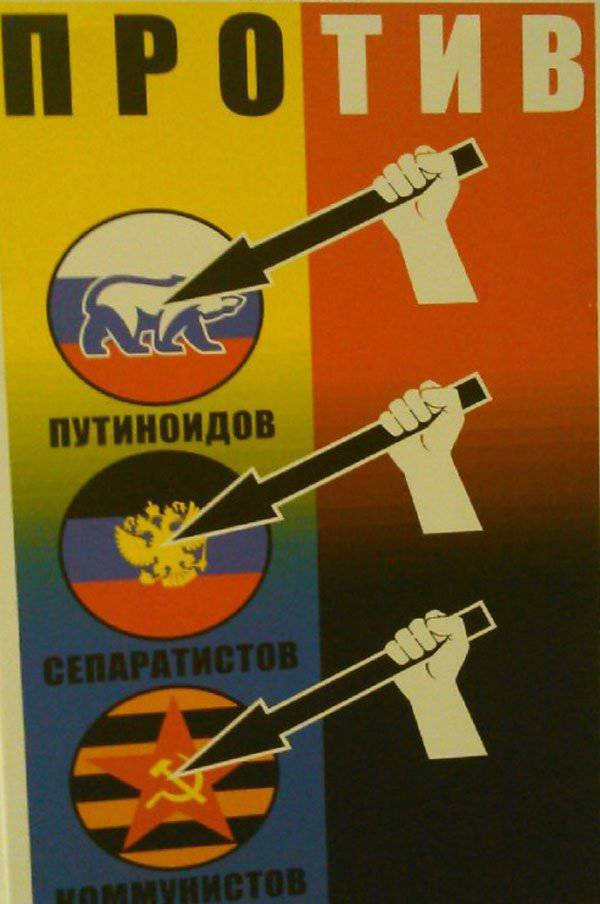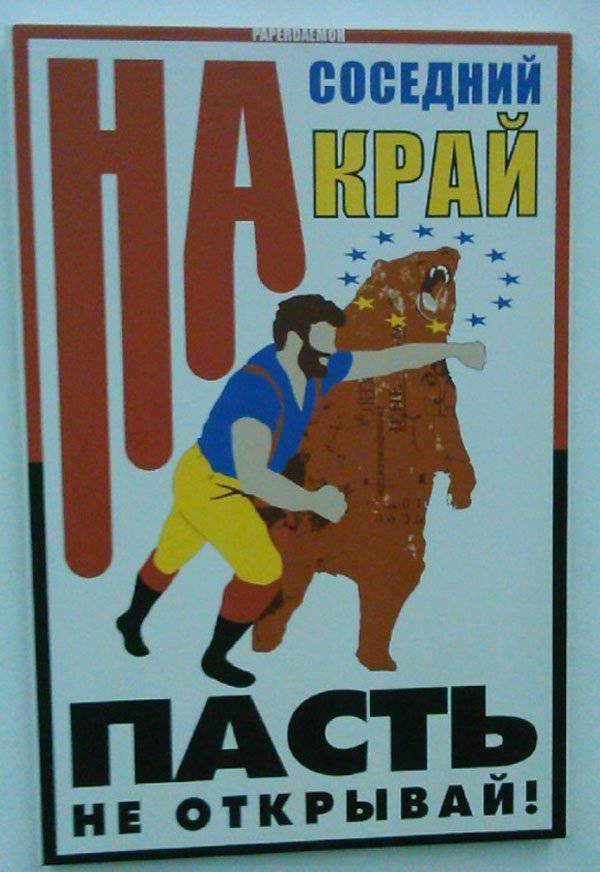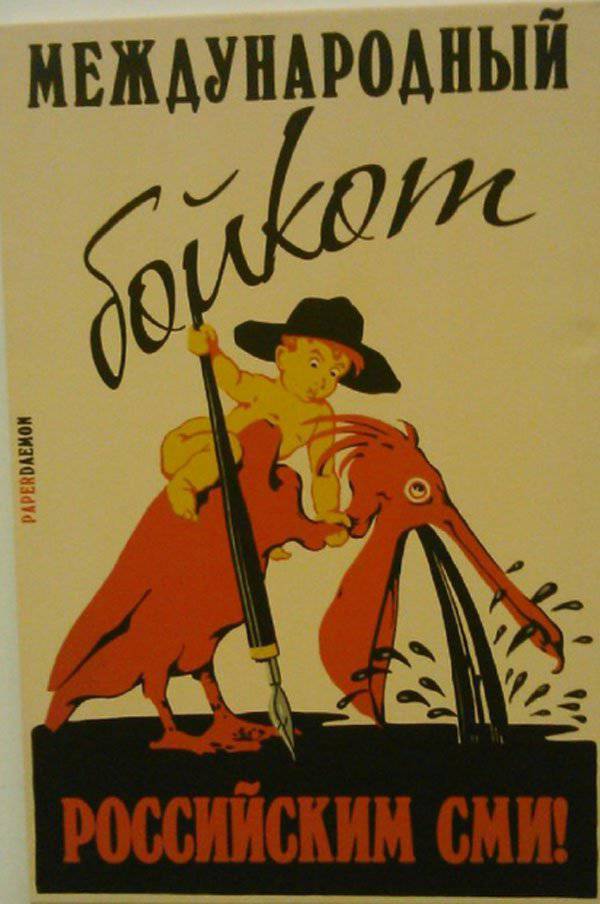 About these and other works presented at the Kiev exhibition and the public spirit promoted through the media in Ukraine, the conversation turned to Olga Gorova, a psychologist and an employee of the Center for the Prevention of Asocial Phenomena working under the auspices of the Ministry of the Interior of the Russian Federation.
"IN"
:
How can you from a professional point of view characterize those works that were presented at the Kiev exhibition?
Psychologist
:
Honestly, I am surprised by the general name of the works under which they were put up - "100 best patriotic posters". Firstly, I sincerely do not understand what patriotism is here. Secondly, if these are the "best" posters, then it's scary to even assume that it was depicted on ordinary ones that didn't get to the exhibition, if there were any, and if they didn't pull anything that came to hand to Kiev.

From the psychological, and even from the psychiatric point of view, the authors of these works have obvious problems. Authors to the forefront expose that in a normal healthy person usually causes a negative reaction. I see here an image of coffins, skulls, feces, graves, the process of vomiting. Moreover, the presentation of the material itself suggests that their creators did not leave the state of creative infantilism. This work is akin to how a student who is not ready to admit that he was wrong, writes an indecent text with a brick on the wall to the person who made the remark. Only these words and schoolchildren are unlikely to display on their own wall, and this, apparently, does not bother Ukrainian authors. They would have pasted something similar on their foreheads to be in the fashionable stream ...
"IN"
:
Olga, by the way, you paid attention to the use of Soviet posters by Ukrainian artists. What's this? The presence of a creative crisis, disguised by the use of other people's work? Or something different?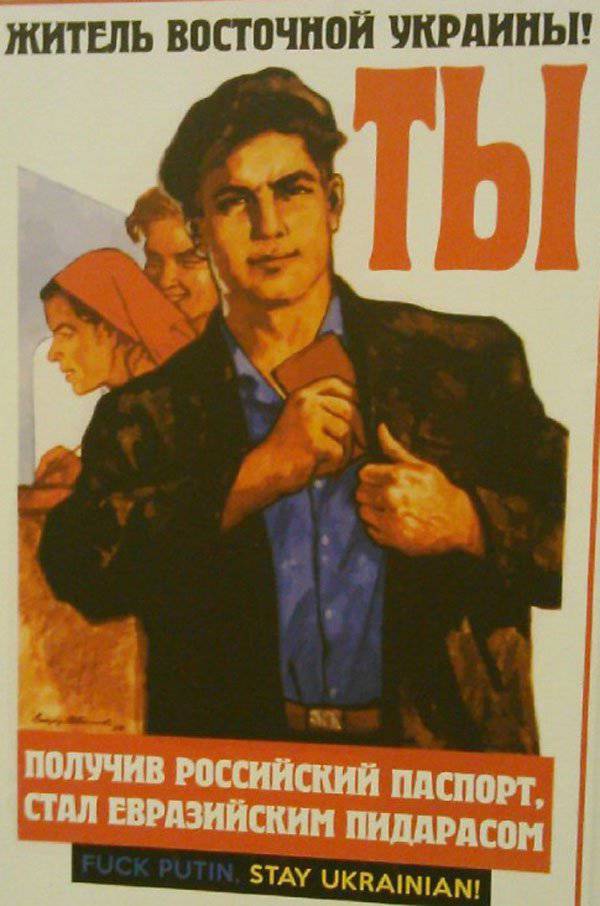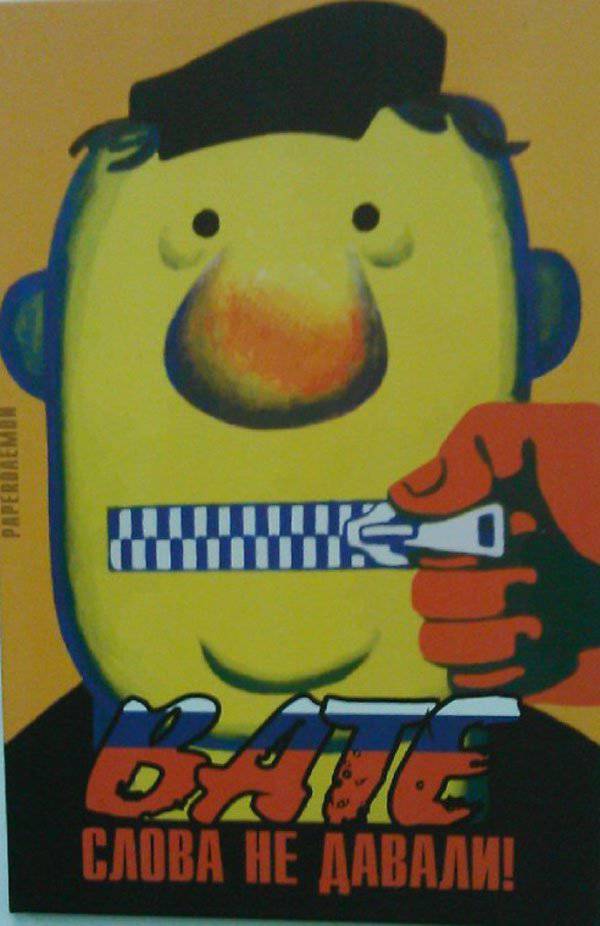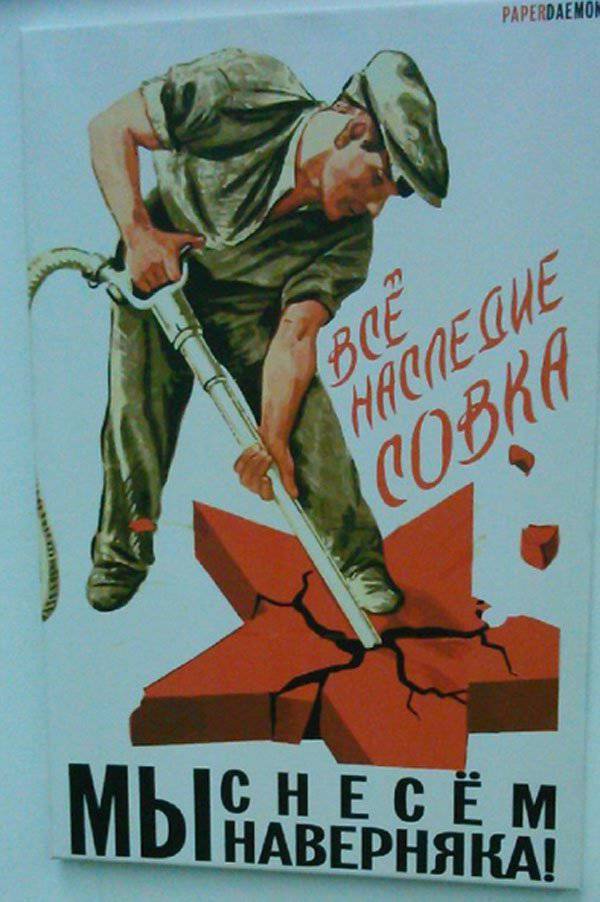 Psychologist
:
Yes of course. To begin with, I will say that it is necessary to turn to the copyright holders of Soviet poster graphics, because the "author" works of Ukrainian artists are outright theft, and with further use of xenophobia in the key. In the civilized countries of the world, to which Ukraine, apparently, is no longer relevant, such artists would have been expected to have obvious problems with the law and considerable fines. The prosecutor's office should pay attention to this.

From a psychological point of view, this is a strange situation at all. If they tried to form some kind of new informational field of patriotism on the basis of rejecting all that is connected with the USSR and Russia, then I am surprised at the use of Soviet posters for this purpose. We have such a term as dictates obsession. I think that here we are seeing him. Moreover, this obsession is clearly trying to extrapolate to more and more people. One will look and say: "Ugh!", And the other, more susceptible to psychological influences, may accept as an objective coverage of events.
"IN"
:
Do you think this is an irreversible process?
Psychologist
:
No I do not think so. In any society, there are those who are trying to gain control over other people, to form a society of the slave, on the basis of the substitution of concepts. Now it is fashionable to use the word "zombie." In Ukraine, this is not even propaganda. Rather, it is a kind of self-satisfaction, which engaged persons who are not able to achieve success in the process of creative, and not destructive creativity, and political too. It is a thirst for attention to oneself, a thirst for power for those who experience mental problems. Here we are dealing with the new "Gyrostrata". This is a type of phobia-based manic syndrome about the fact that no one pays you and will never pay attention. In Ukraine, it is the Herostrats that is right now. But the power of the "Herostratus" simply by definition cannot last for long. It will stop at that moment when there will be nothing to crush (I say, and spiritual harmony). I hope that it will stop earlier, and Ukraine will move from destruction to creation.
"IN"
:
Thanks for the interview!