The head of the military department of France, Jean-Yves Le Drian, finally made an attempt to call a spade a spade in terms of the situation with helicopter carriers of the Mistral type, built for the Naval
fleet
Of Russia. Le Drian said that France is closely monitoring the conditions in Ukraine and concludes that Russia may never get the Mistrals. Le Drian made his fabrications on the air of the TV channel
http://www.bfmtv.com
:
Today we do not pass them on ("Mistrali" - approx. "VO"). And we can not pass. Russia in the know. But the conditions for the transfer may one day be formed.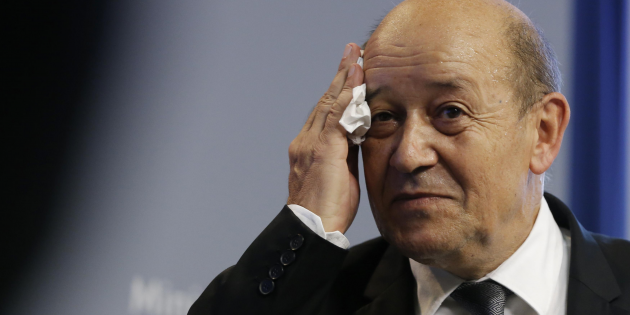 If Le Drian were completely honest with those viewers for whom he spoke his words, he would have to say something like:
Mr. Hollande is subject to the political will of the United States, and therefore France will never transfer helicopter carriers built on a paid contract for Russia to the Russian Navy, thus depriving themselves of the status of a reliable supplier and contractor.
Will Russia get a penalty from the French in the event of filing in court. There is an opinion that arbitration, the independence of which is under a big question, will stand on the side of France (or rather, the United States). In this case, it is necessary to respond asymmetrically - to work actively with those states that have gathered to conclude arms supply contracts with Paris and convince. Recently, more and more information appears that India is going to abandon the purchase of French fighters. But not only India is cooperating with France in terms of military purchases from non-NATO states ... Russia needs to use its chance and "disconnect" Paris and Hollande from contracts with other countries. Moscow has the tools and levers - first of all, diplomacy.