The deployment of the US missile defense system in Europe carries a threat not only to Russia and European countries, but also to the United States itself, while the new arms race may unfold in space, says Alexey Fenenko, leading researcher at the Institute for International Security Problems of the Russian Academy of Sciences. Reports about it
RIA News
.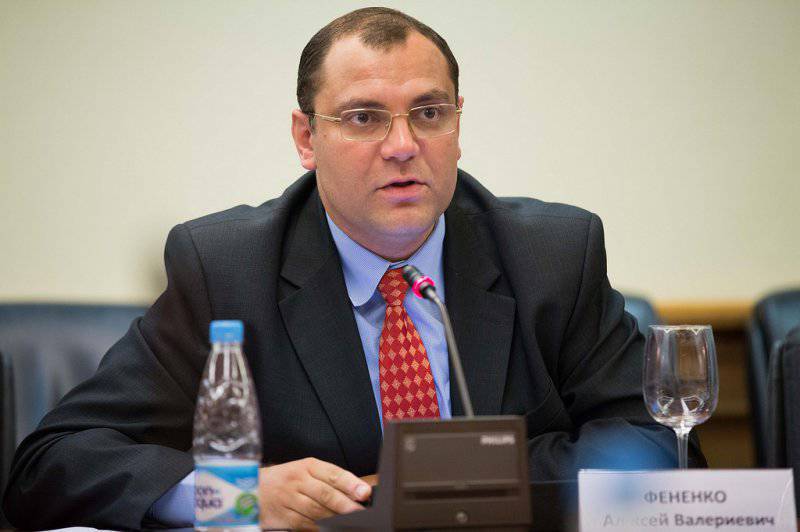 Speaking today with an annual address to the Federal Assembly, Vladimir Putin said that the missile defense system deployed by the United States in Europe is dangerous for all countries, because it creates the illusion of invulnerability. According to him, "Russia will not be drawn into an expensive arms race, but at the same time it will reliably and reliably ensure its defense capability in the new conditions."
According to Fenenko, speaking of "the illusion of invulnerability, Putin returns to the development of 80-ies: the missile defense system itself creates the danger of unforeseen situations that increase the risk of military conflict."
"In case of conflict, if it starts, one of the priority goals is, of course, the missile defense system. But the Americans may have the illusion that since the missile defense system is not in the United States, but for example in Eastern Europe, the retaliatory strike of the Russian Federation will be delivered there, and not on American territory, "explains the expert.
At the same time, Fenenko believes that space can become a new dangerous territory.
"Americans are continuing to research in the field of anti-satellite
weapons
, and other countries are forced to respond the same. I think Americans are very worried that the Russian GLONASS system, as an alternative to the American GPS, came into effect in 2012 year. There is a serious danger of a new arms race here - precisely the danger of reviving anti-satellite weapons projects, "he noted.
The expert recalled that Russia had raised in the UN the question of adopting a resolution prohibiting the withdrawal of combat systems into space and the development of anti-satellite weapons. That is, Russia is trying to prevent this threat through diplomacy.
"The main thing we have been doing since 2007 of the year is that we, together with China, are lobbying the Treaty on the prohibition of the launch into space of strike combat systems. At one time, the US State Department gave him a large number of amendments, and Pakistan imposed a veto when considering the Geneva Conference on Disarmament in 2008. Since then, it has been in limbo, "said Fenenko.
The expert explained that "the current space treaty from 1967 of the year prohibits the launch of weapons of mass destruction into space, i.e. primarily nuclear, but it says nothing about conventional systems — combat lasers or kinetic explosive warheads. " "All this is developing, it is working - that's why the Russian Federation and China are trying to limit," he concluded.