"Russian Spring"
published reports from the militia on the current situation on the fronts of Donbass.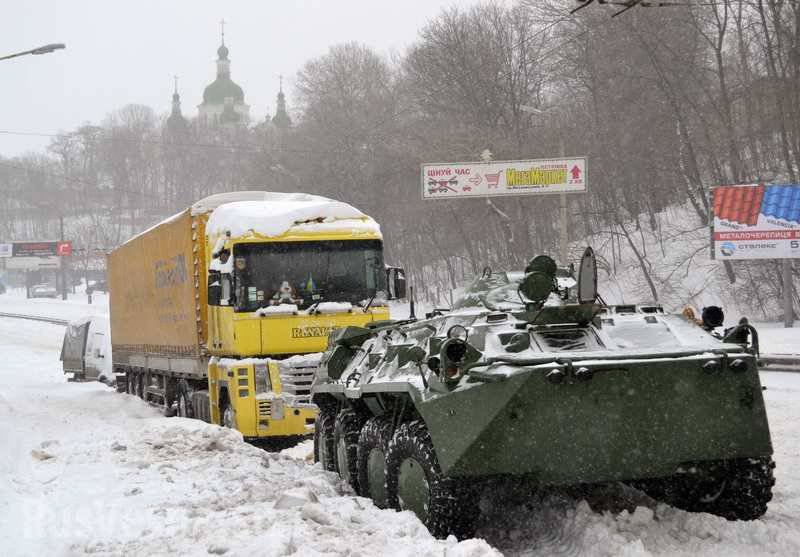 The Novorossia Information Bureau reports that the situation remains tense: the Ukrainian security forces continue to violate the agreement on the cessation of hostilities. Artillery shelling was carried out in Kirovsk, Stryukovo, Sokolniki, Krasny Liman and suburbs of Donetsk.
LNR intelligence reports that the Ukrainian security forces continue to strengthen the strike force in the Lugansk direction. In particular, arrived in the area of ​​Great Chernihivka
tank
battalion reinforced with a battery of self-propelled artillery.
Militiaman Prokhorov reports that clashes in the area of ​​the Donetsk airport continue. According to him, "ukry are storming the old terminal", also "the battles are taking place at the new terminal".
"Yesterday, there were fights from Dzerzhinsk, and Mayorsk was previously taken (for the most part, dill retreated and keeps the district) - and from it along a canal road - and there he likes - to Artyomovsk, he likes - to Slavyansk :)," the militia said.
According to him, the militia managed to knock out the Ukrainian security officials from the military unit near Avdeevka, also "covered the dill near the Village of Lugansk and near Valuisky and Olkhovoe."
The militia commander with the callsign Plastun told about the situation at the front: "The situation at the front is consistently heavy. Tomorrow - the day after tomorrow we expect a rotation from the enemy. After it passes, they usually begin intense shelling and attacks. During the past day, 2 had strong mortar shelling, as always, the APU was beaten by and civilians were suffering. This time they hit a minibus and a civilian's private car. "
Donetsk City Council reports that November 30 "volleys and explosions from heavy guns are heard in all areas of the city." As a result of the latest shelling, the Donetsk filter station and the Northern water hub, as well as 9 transformer substations in the Kuybyshevsky district, were damaged.
His summary was published by the National Security and Defense Council of Ukraine. It says that the militia fired at the positions of the Ukrainian security officials in the areas of the Donetsk airport, the village of Tonenkoe, settlements, Skilled, Avdiivka, Merry, Sands, Glorious and Northern.