The Kolomna engineering engineering design bureau, part of the Vysokotochny Kompleks NPO, supplied the latest portable Verba anti-aircraft missile systems for the Airborne Forces units and the Ground Forces of the Russian Federation. The brigade kit was sent to servicemen of the Ground Forces, the divisional kit was sent to the Airborne Forces. Reports about it
official website of the company
.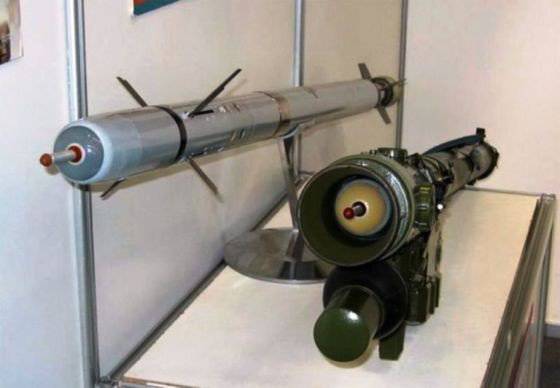 At the end of the year, the 2 divisional and 2 brigade sets of "Verba" MANPADS Kolomenskoye KBM delivered to the Russian Armed Forces.
The kit includes combat tools, controls, detection, and target designation. In addition, it is a device for state recognition, maintenance tools and training components.
Press office of the company:
This will ensure the full combat readiness of army units, develop and maintain skills in the use of rocket complexes, and increases the effectiveness of their use.
MANPADS "Verba" - a complex capable of hitting not only the classic for all MANPADS goals, but also low-emitting air targets of the class of unmanned aerial vehicles or cruise missiles. Such a destructive ability is realized thanks to the super-sensitive "Verba" head.