Marine Le Pen, representing the National Front Party in the European Parliament and known for its criticism of the policies of the current French authorities, announced one of the points of its election program (Marine Le Pen is going to run for the presidency of France). According to Le Pen, she initiates a referendum in which the French will have to say whether they support the country's presence in the EU or not.
The words of Marine Le Pen leads edition of Le Figaro:
If I become the President of the Republic, I will undertake an obligation to the citizens to organize a referendum on secession from the European Union in six months.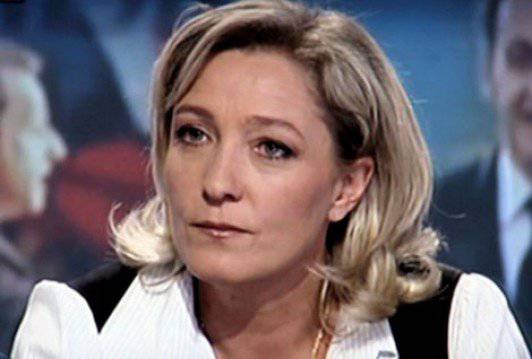 Marine Le Pen:
I want the government to change, to make it more responsible to its people, and to protect its interests.
In this statement, Marine Le Pen can be traced explicit claims to the current French President Hollande, who serves the interests not of France, but overseas "partners." According to opinion polls, the rating of Hollande today reached a historic low for the entire
history
Presidents of the Fifth Republic. The rating is balanced in the interval 8-13%. The rating of Marine Le Pen in France is at 43%.
The next presidential elections in France will be held in 2017, and by this time political technologists can adjust the rating of any "handshake" from the point of view of the US candidate to the desired mark ...