A transport plane delivers the first batch of military assistance from Canada from Canada. Information about this appeared on the page.
Facebook
Ministry of Foreign Affairs of Ukraine. Judging by the information provided, the Ukrainian ambassador to Canada, Vadim Pristayko, agreed with the Canadian side on the supply of military aid.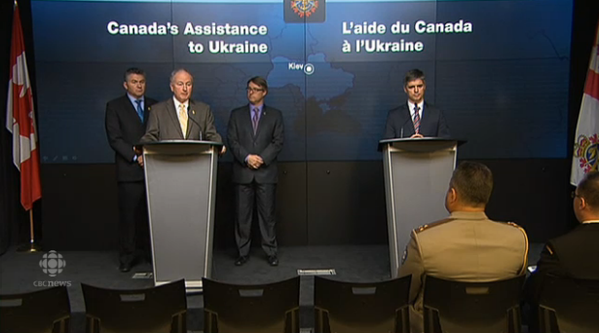 MFA of Ukraine:
According to the Ambassador of Ukraine to Canada, Vadim Pristayko, the plane with the first batch of cargo of military assistance provided by the Government of Canada flew to Ukraine. Canadian Defense Minister Rob Nicholson announced the decision of the country's government to provide Ukraine with military aid totaling $ 11 million.
According to the official data of the Canadian Ministry of Defense, in the plane sent to Ukraine, military uniforms (mostly winter), as well as communications systems, binoculars, night vision devices, optical and other aiming systems, equipment for the disposal of unexploded ordnance and mines. Ukrainian media were quick to announce that uniforms from Canada would be issued to "30 thousands of Ukrainian soldiers." To issue, you need to still find 30 of thousands of soldiers ... It is much more likely that uniforms from Canada, like suhpayki from the United States, will be in the warehouses of Ukrainian online stores ...
It is reported that in 2015, Canada will supply Ukraine with a mobile military hospital and other non-lethal assistance.
It should be recalled that Canada, together with Ukraine and the United States, voted in the UN against a resolution condemning the glorification of Nazism and racial discrimination.