OSCE Representative on Freedom of the Media, Dunya Miyatovic, said that since November 2013, on the territory of Ukraine, 7 journalists have died, and 170 have been injured. According to her, over the past year there have been about 80 cases of arrests and abductions of media workers, currently, at least two journalists remain in custody.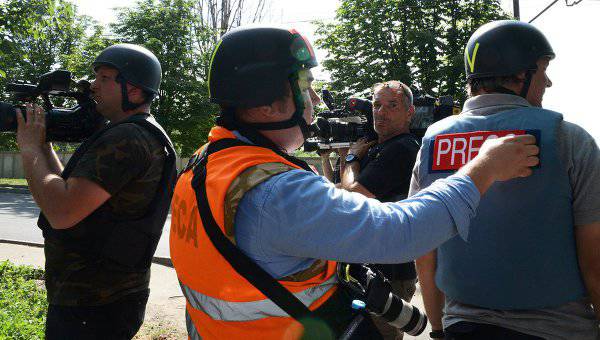 "Since the actions started on the streets of Kiev a year ago, contempt for journalists and journalistic ethics has manifested contempt on a massive scale. My reports capture all the killings, beatings and intimidation of every kind, "the OSCE spokesman RIA quotes.
"News"
.
Mijatović also noted that about 30 editions, including television, suffered from acts of vandalism.
Earlier, Dunya Miyatovic said that the constant harassment of media workers in Ukraine shows the ineffectiveness of efforts to ensure their security. She repeatedly stressed that the attacks and abductions of journalists in the Donbas should be stopped. In addition, the UN Monitoring Mission also drew the attention of Kiev to the unlawful persecution of media employees who cover events in the conflict zone. According to the mission, detained Russian and foreign journalists were subjected to violence.