The secretary of the Security Council of the Donetsk People's Republic, Alexander Khodakovsky, said that militia representatives, who today may be without a goal in a particular city of the republic, are formed by militia units. At the moment, the process, according to Khodakovsky, is completed by about 70%.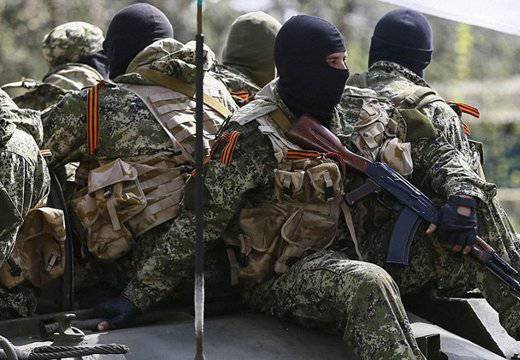 RIA News
, referring to Khodakovsky, writes that in this way the organizational order will be imposed in the ranks of the militias themselves. The Secretary of the DPR Security Council at the same time applied the term "there is no longer a seven-commander", hinting that many militia groups fought with the enemy, without being able to coordinate their actions with their comrades on
arms
from other divisions. Oneness is absent. It turns out that now the militia is on the path of a clear structuring of units.
Oleksandr Khodakovsky shared this information during a meeting with students of Donetsk National University.
Khodakovsky:
The trend now is to build a normal state with normal institutions of power. Now you see a large number of unkind bearded men who walk with machine guns through the streets. Believe me, this practice will end soon. Already, you can see that the number of various checkpoints has been minimized. Already, you can see that the intensity of the stay of the military has decreased in the city. All localized somewhere in the areas of contact.
Khodakovsky noted that there was a struggle against anarchy, which had arisen in the ranks of the militia for the simple reason that all were written to the militia. Today, according to Khodakovsky, the command is moving away from this practice.