The son of the president of Ukraine, Petro Poroshenko, Aleksey, told Ukrainian journalists that he participated in the "anti-terrorist operation" in the Donbas as a mortar. However, Poroshenko did not provide any evidence of his service. The only thing that ukropress refers to is a Poroshenko Jr. snapshot in camouflage and the "evidence" of some eyewitnesses.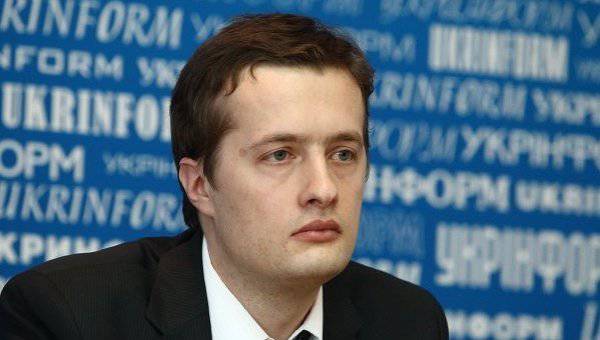 Aleksey Poroshenko himself connects a minimum of information about himself as a mortar bomber with the fact that the operation, he says, is still going on, and therefore he cannot tell a lot. This is reported by the Ukrainian TV channel
"Gromadske.TV"
on your twitter:
Poroshenko Jr. says that he was a mortar, but he does not disclose the details, because the operation has not yet ended, and this could harm others.
Such statements were commented by Aleksey Poroshenko.
Twitter "Gromadske.TV"
. We present a few more or less censorship comments about the statements of the son of the ukropresident (the majority of comments cannot be published due to the presence of non-print expressions in them).
House's vicodin
who will believe him ...
Strelok-Dyrkin (in a mixture of Russian and Ukrainian):
Poroshenko - served as the youngest minister ... Well, yes, the details of the details can be shuffled.
None alailable
In role-playing games, or poop metal in opponents?
Sons of other Ukrainian politicians also actively declared their participation in the "ATO". However, as soon as the elections in Ukraine were held, there was silence about their "military merit". At the same time, none of the high-ranking ukrochinovnikov sons did not even get a scratch ...
If A. Poroshenko really served as a mortar, then in his respect it is necessary to initiate a criminal case for war crimes against civilians of Donbass.