Russian President Vladimir Putin said at a meeting on the development of the Armed Forces that Russia does not threaten anyone and is not going to get involved in geopolitical intrigues, no matter how much they pull into them.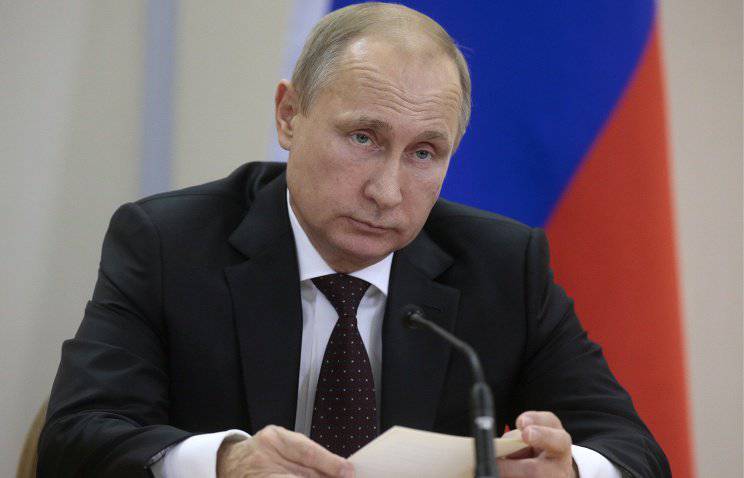 "We don't threaten anyone and don't intend to get involved in any geopolitical games, intrigues or conflicts, no matter how much anyone would want to drag us in there," Putin said.
TASS
.
The president also stated the need for reliable protection of the integrity and sovereignty of the Russian Federation and allied countries.
"I pay special attention to the need for an integrated approach and the unification of all state bodies when solving tasks in the field of the country's defense," he stressed.
According to Putin, over the past few years, an integrated system of military planning has been formed in the country, as well as approaches to the management of a military organization, and at the beginning of 2013, the Russian defense plan was approved.
Earlier, the president held a meeting with Defense Minister Sergei Shoigu, General Staff Chief Valery Gerasimov, as well as military and military commanders, during which they discussed the formation of the Crimean group of forces, as well as the creation of a new joint strategic command in the Arctic zone at the base of the Northern
fleet
.
According to Putin, a series of such consultations are held approximately twice a year.
"We will comprehensively discuss various aspects - from strategic planning to current combat training. We will separately dwell on the results of the implementation of the state armaments program, "the head of state noted.