"Russian Spring"
published reports from the militia on the current situation on the fronts of Donbass.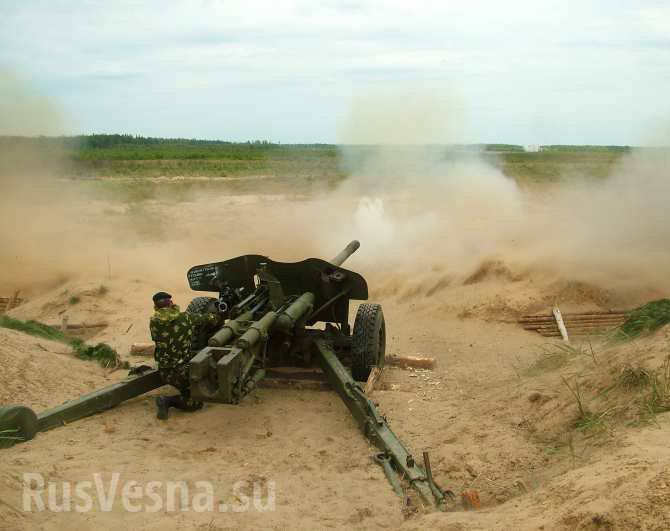 The Novorossia Information Bureau notes that "the situation has remained tense" over the past 24 hours. Ukrainian security forces continue to bombard settlements and militia positions: 9 cases of violation of the ceasefire were recorded on their part.
In particular, the fire from artillery guns and mortars was conducted on the north-eastern outskirts of Donetsk from the experienced and Avdeevka. The northern outskirts of Yasinovataya, Nikishino and Grigorovka were also shelled. In addition, the militia repulsed the attack of the Ukrainian security forces in the area of ​​the new terminal of the Donetsk airport.
The militia Prokhorov reports the arrival of reinforcements in Lysychansk: 6 Ukrainian armored personnel carriers, as well as 25
tanks
and BMP.
The press service of the city council of Artyomovsk notes that an explosion thundered on the territory of the military unit on the day of November 26, as a result of which Ukrainian soldiers were 4 injured. The official version is "careless handling of a special vehicle in the ATO zone," but local residents explain that four drunken soldiers were riding BMPs and accidentally drove into a box of ammunition.
Intelligence of the DPR Defense Ministry reports that the Ukrainian security forces continue to increase the number of assault forces in the Donetsk direction. Thus, 10 and 34 battalions of territorial defense, as well as battalions of the National Guard, Donbass, and Right Sector fighters totaling up to 1500 people arrived in Konstantinovka. They were placed in the city police department, hospital number 5 and music school on Lenin Avenue.