The press service of the Security Service of Ukraine said that a local resident was detained in Zaporizhia, who received a task from a curator from Russia to distribute anti-Ukrainian leaflets to the population, the portal reported
"Splinter"
.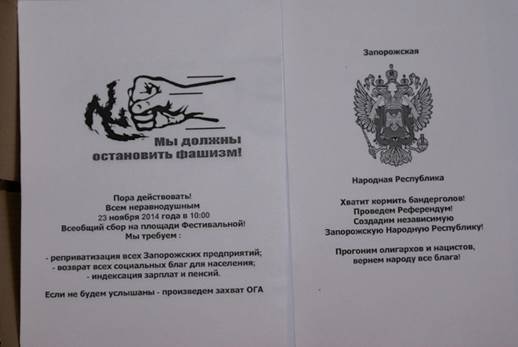 It is noted that the Zaporizhzhya Communist met with the Russian, who called himself Grigory Oleinik, on the Internet. He invited him to join the ranks of the partisan movement, which advocates the creation of the Zaporizhia People's Republic.
The first task of the Zaporozhets was the distribution of leaflets among the population, the party of which he received through the storage room at the station. However, the man did not have time to distribute them - he was detained by officers of the SBU.
The press service reports that a resident of Zaporozhye was warned about the inadmissibility of encroachments on the integrity of Ukraine.