Gennady Tsypkalov was appointed chairman of the government of the Lugansk People's Republic, who had already acted as an official of this level. The appointment of Tsypkalov as prime minister is confirmed by the head of the LPR Igor Plotnitsky. Carpenter quotes
RIA News
:
Gennady Tsypkalov was appointed Prime Minister. Today, the main tasks of the government are to restore the infrastructure of the Luhansk People's Republic, to restore objects of social importance, to restore the banking system, to pay pensions and wages.
Igor Plotnitsky:
We work with Gennady Nikolaevich together. I can say that he is an expert in solving many issues, both military and civilian, an excellent organizer. He can rally people around the solution of this or that problem.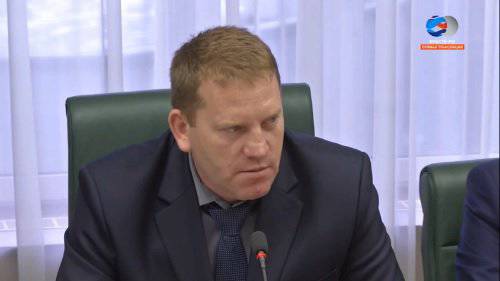 In the photo - the chairman of the government of the LC
At the same time, the head of the republic noted that the LNR had not yet decided on holding elections for municipal elections. Igor Plotnitsky said that everything will depend on how much money will be required from the budget for elections in the municipalities of the Luhansk People's Republic.
Gennady Tsypkalov, who assumed the post of chairman of the government of the LPR, said that active restoration work and preparations for the launch of 17 enterprises in the region had already begun. The priority of the Premier of the LC is the solution of the issues of restoring the republican infrastructure, employment of the population.
Tsypkalov's candidacy during the vote was approved by the 36 deputies of the Republican People's Council with one abstention.