Echo of Britain responded in Berlin: dozens of cars burned in the city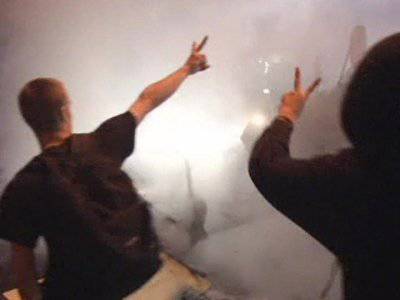 Two weeks ago, residents of Sweden experienced a kind of continuation of the unrest in Britain. Now, apparently, it was the turn of Germany. In the German capital, the epidemic of arson continues unabated on the eighth day in a row - dozens of cars have been destroyed in Berlin at the moment. All local police forces are alarmed, but the authorities have so far failed to detain a single offender, according to a German radio station Deutsche Welle.
Only on Monday night in Berlin were 12 machines destroyed. During the eight days of the riots, car owners from metropolitan areas of Gesundbrunnen, Rudov, Spandau and Schöneberg suffered from arson. For a week now the police have been on high alert. Every night the city is patrolled by 250 law enforcement officers and a police helicopter. On Tuesday, another 100 reinforcement man, made up of regional law enforcement officers, came to the aid of the Berlin police.
Interestingly, they will scour Berlin in civilian clothes, while the metropolitan police will cover them from the air. At the same time, representatives of the police still find it difficult to say who is behind the arson. According to law enforcement officers, the vandals did not put forward any demands and did not justify their actions in any way. Like the people of London, the Berliners expressed dissatisfaction with the too soft policy of the capital's mayor, Klaus Wowereit, who "cannot give a fitting rebuff to the criminals." Wowereit, however, is not going to meet the residents of Berlin. In a today's interview with the newspaper Hamburger Abendblatt, he said that an increase in the number of police officers on the streets would not change anything.
Some experts link the events in Berlin with the recent riots in Britain. However, the more time passes from the pogroms in London, Birmingham and Manchester, the less often you can hear such opinions. Recall that last week the "British trace" was discovered in the Swedish city of Gothenburg, where teenagers attacked police officers. Also without any reason, according to the local police.
Ctrl Enter
Noticed a mistake Highlight text and press. Ctrl + Enter