By November 25 2014, the plan for the supply of Mi-35 (Mi-35М) helicopters to the Southern Military District was completely fulfilled. The press service of the Southern Military District reports that all the pilots who will later control the helicopters of this type delivered to the Russian Air Force have undergone relevant training at the Center for Combat Use and Retraining of the Russian Air Force's flight personnel in Torzhok (Tver Region).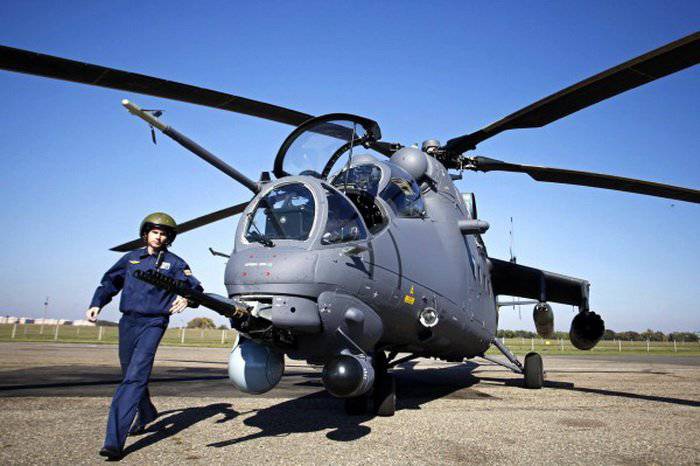 From the press service
YuVO
:
The plan of the State Defense Order for the supply of helicopters to the Southern Military District (Southeast Military District) is 100% fulfilled. During the year, ten of the latest Mi-35M helicopters built at the Rostvertol plant arrived at the Army Airbase
aviation
SEO, deployed in the Rostov region.
Mi-35M - a deep modernization of the helicopter Mi-24. This is a multifunctional transport and combat helicopter capable of destroying enemy armored vehicles, providing fire support to infantry and airborne units. The helicopter is also used to transport personnel (including wounded), as well as cargo.
The party of the newly built helicopters is also accepted by the crews of the army aviation of the Eastern Military District. The servicemen arrived at the plant in Ulan-Ude, where they will be transferred to the Mi-8AMTSH helicopter. These helicopters are equipped with a new high-altitude engine, modern navigation equipment, as well as the latest means of communication.
Press service VBO:
The working group consisting of pilots, navigators and specialists of engineering and technical departments will have to check the technical documentation and the performance of all the systems and mechanisms of the machinery.