The soldiers of the Iraqi army and police representatives are increasingly fixing in the ranks of the militants of the so-called "Islamic state" children with
weapons
in hand. One of the activities in which militants occupy children is the protection of various objects, participation in the work of roadblocks. Information Agency
Associated Press
reports that children receive a typical uniform with the logos of the IG, as well as weapons.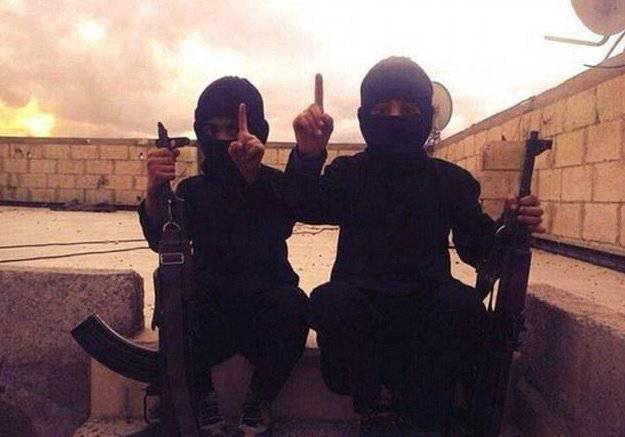 There are also frequent cases of using children as suicide bombers. Not far from the Syrian city of Kobani (Ain al-Arab), juvenile suicide bombers were attacked a convoy of vehicles that used Kurdish militias. According to the Kurds, the boys were no more than 14 years old.
IG militants prepare children and teenagers in training camps, which are located not only in Syria and Iraq, but also on the territory of other states of the Middle East. One of such states is Yemen, in which, after another change of power, the order has not increased.
Military psychologists say that recruiting children to extremist organizations clearly does not require much effort on the part of emissaries of the IG. After all, many boys with only one type of weapon are ready to follow those who offer it. Given that all this is multiplied by the tenets of radical Islam, which the IG preaches, recruitment is even more successful.
The exact number of children and adolescents in the ranks of the IG today, no one will call. This is understandable, because the data on the direct number of Islamic State militants sometimes varies from 30 thousand to 200 thousand.