Journalist of the TV channel
Russia Today
Briton Graham Phillips received a shrapnel wound while working near Donetsk airport. The correspondent of "Komsomolskaya Pravda" Viktor Huseynov, who works there, said that at the moment when the mortar shelling began from the Ukrainian positions, Graham did not have time to hide.
The message about the injury of Graham Phillips was published in his microblog Twitter special correspondent VGTRK Yevgeny Poddubny:
Graham Phillips @GrahamWP_UK received a shrapnel wound in the Sands. Light wound. A shard of 120-mm mines flew into the back, pierced body armor.
According to others, Phillips was injured not in the Sands, but near them. Mortar shelling was made from the Ukrainian positions.
Other sources report that the injury is really easy: Graham is in the hospital, talking and has the ability to walk. The bulletproof vest of the journalist took the main energy of the shard upon himself.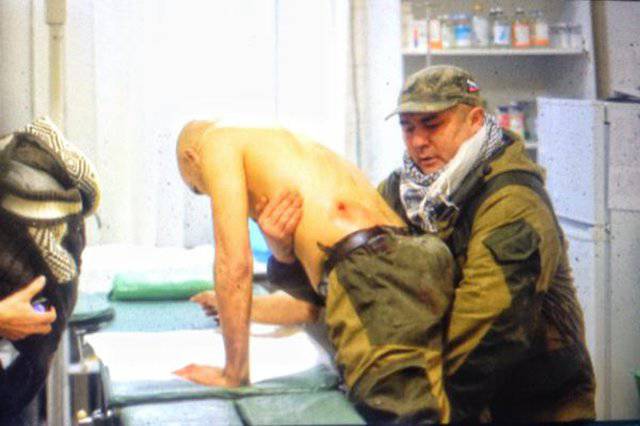 It is worth recalling that Graham Phillips has been working in the Donbass for the past few months. He was abducted by Ukrainian security forces, but Graham was subsequently released after the intervention of the journalistic community and the British diplomatic services. The sharp and truthful reports of Graham cause outrage in Ukraine.
We wish to Graham Phillips a speedy recovery!